Santa and His Elves 5k and 10k
Community Event benefiting The Painted Turtle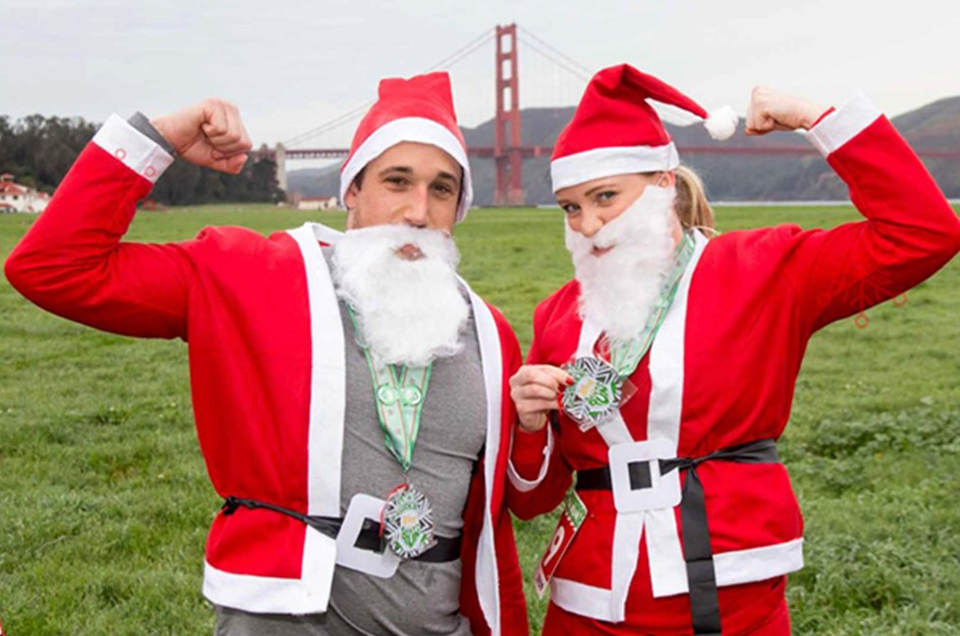 The Painted Turtle is grateful to be the benefiting charity of this year's Santa and His Elves 5k & 10k on Sunday, December 12th! The event will take place in San Francisico in the beautiful area of the Presidio. The race runs along the San Francisco Bay Trail with a gorgeous view of the Golden Gate Bridge.
To learn more, register, make a donation, or fundraise, click here.
As a charity partner, we hope to help recruit 12 volunteers for either Saturday packet pick-up (8:30 am – 12:00 noon), Sunday packet pick-up (6:00 am – 7:30 am), or Sunday course monitor (6:00 am – 9:00 am).
For questions, please contact alexism@thepaintedturtle.org.