Families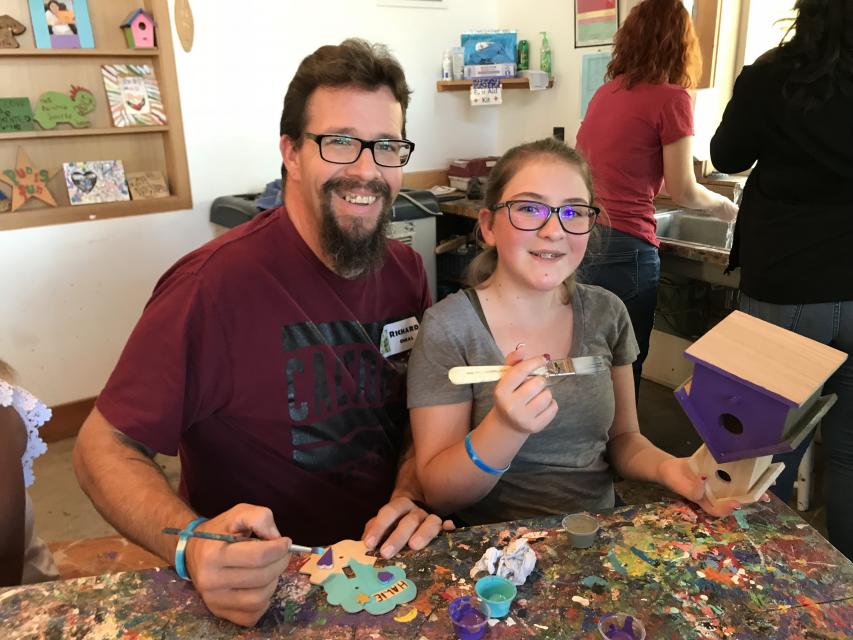 When a child comes to The Painted Turtle, it impacts the entire family. As the guardian of a child with a serious medical condition, we understand that you might be searching for more information about The Painted Turtle. We hope that you will use this section as a starting place for your exploration and research.
It has been a big year for our daughter medically. Knowing that Camp is coming soon brings joy when times are tough. She talks about how great camp is all year! Thank you for giving her so much joy! —Camper Parent
Our Family Weekends during spring and fall are designed to serve the needs of the whole family. During the weekend, families can enjoy activities together while also engaging with other families who have shared similar medical challenges. Medical professionals are available to provide care throughout the weekend, and parents can participate in guided discussions about their stories and medical histories. For more information on Family Weekends, click here.
The Painted Turtle Outpost program offers "Turtle-Grams" to previous campers under age 18 who are hospitalized or on bed rest for three days or more. "Turtle-Grams" deliver a healthy dose of camp cheer and offer some comfort and fun to our campers when they're not at Camp! If you are a parent or guardian and your child qualifies for this program, please visit our Outpost program page to request a Turtle-Gram for your child.