Medical Program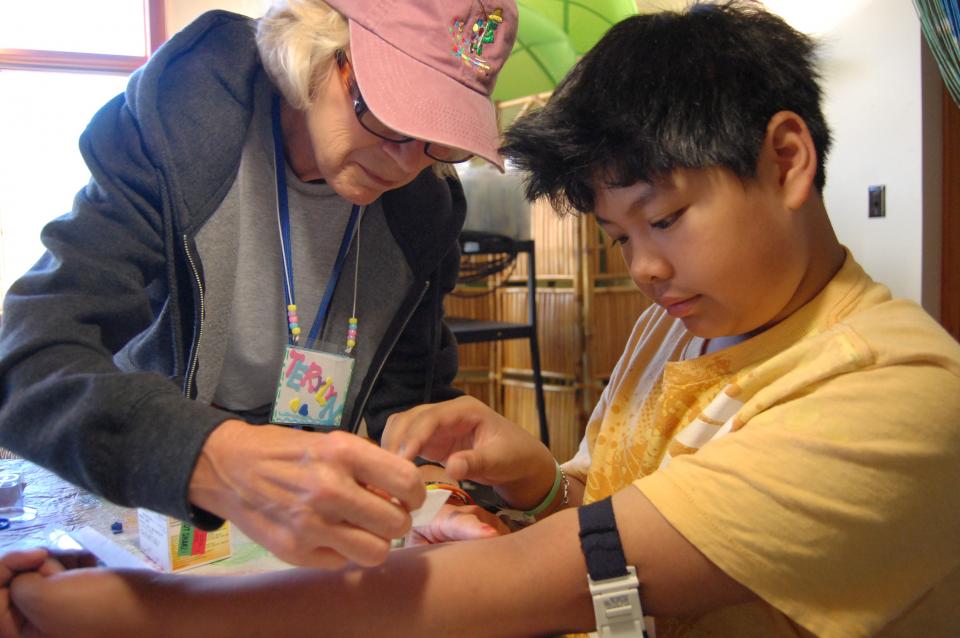 The Painted Turtle serves children from California and across the US who are coping with many types of chronic disease conditions including arthritis, Crohn's and colitis, hemophilia, kidney and liver disease and transplant, Primary Immune Deficiency Disease, metabolic and genetic conditions, and skeletal dysplasia. Read about eligibility requirements and find a session by medical condition.
The Painted Turtle never wants children at Camp to feel as though they are in a medical or hospital environment. The Well Shell's bright colors and murals create a fun, whimsical environment in which doctors and nurses wear casual and festive camp attire, rather than scrubs or lab coats. Even so, these expert staff and volunteers are equipped to serve children with intensive care needs, including hemodialysis, peritoneal dialysis, home ventilators, tracheostomy tubes, and central venous catheters. The Well Shell is open around the clock to promote everyone's health and happiness throughout their session. During last summer alone, nursing staff administered over 9,750 medications, over 500 Well Shell visits, and 350 procedures for campers.
To learn more about joining our medical team as a staff member or volunteer, please visit our page for Medical Professionals.