Wish List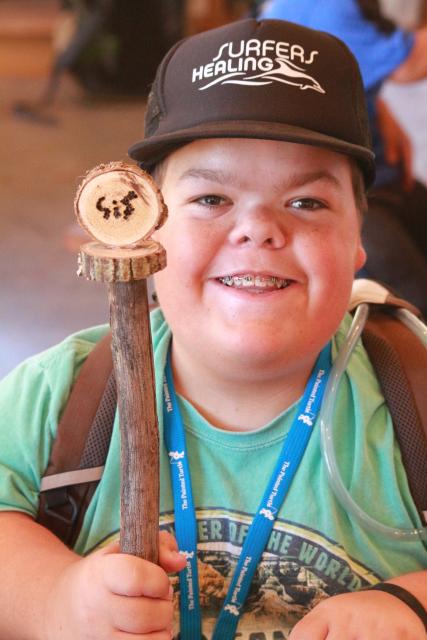 Thank you for your interest in our Wish List. By purchasing these items you will help offset the cost of our programs at Camp, in hospitals, and on the move.
Here are our current Wish List needs (updated summer 2021)
Camp Programs
Visa or Mastercard gift cards, $50-$100 (Need: 22)
Target gift cards, $50-$100 (Need 2)
Colored duct tape (Need 51 rolls)
Sea Turtle bubbles (Need 5)
Fairfield PF-10 original Poly-Fil premium 100% fiberfill (Need 20)
Scotch painter's tape ScotchBlue Original multi-surface (Need 18)
Ziploc storage bags with new Grip 'n Seal technology, gallon size, 75 count (Need 2)
Hefty slider storage bags, gallon size, 30 count (Need 9)
UBS document camera (Need 1)
Medical
BeeSure nitril powder-free exam gloves, small, box of 100 (Need 4)
MedPride powder-free nitrile exam gloves, medium, box of 100 (Need 4)
MedPride powder-free nitrile exam gloves, large, box of 100 (Need 5)
Visa gift cards, $50 (Need: 2)
Facilities, Housekeeping, Kitchen
Twin Pillows (Need 10)
CLR (Need 5)
Batteries AAA, C, D (unlimited amount)
Murphy Oil (Need 8)
Combination padlocks (Need 5)
Drill/driver kit (Need 2)
100% compostable clamshell take out food containers, 8×8, 50 pack (Need 5)
Brheez Bagasse take-out natural disposable clamshell lid containers, biodegradable, compostable, and chemical-free, 9×6, 50 pack (Need 10)
Safety face shield, all-round protection, 5 pack lightweight (Need 2)
Administration
US Flag Forever Stamps, roll of 100 (Need 10)
Canon GPR-55 Black, Cyan, Yellow toner set for printer (Need 2)
Hammermill printer paper, 20 lb copy paper, 10 ream pack (Need 2)
Wish List items can be purchased from our online registry or from any retail store of your choosing. You can also help by running a Painted Turtle Wish List Drive. It's an easy, cost-effective way for your organization or company to get involved.
For items purchased in-person or online please send to:
The Painted Turtle
Attn: Wish List Items
17000 Elizabeth Lake Road
Lake Hughes, CA 93532
Please include your name, address, and a list of items donated so that you receive an acknowledgment.
For more information on how to organize a wish list drive please contact Beth Olson, Associate Director, Annual Giving at: betho@thepaintedturtle.org or (310) 451-1353 x124.