In-Hospital Program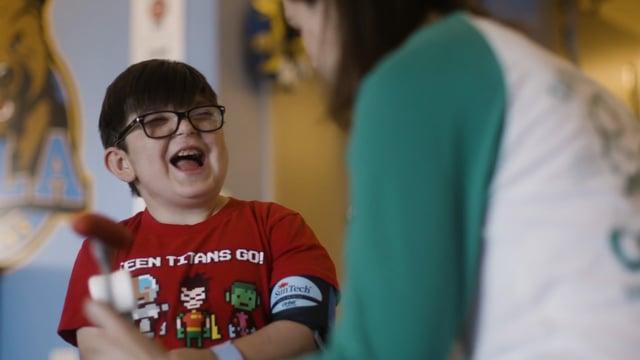 The Painted Turtle Outpost takes the magic and fun of what we do at our camp-site to hospitals and medical community events throughout California. The program is endowed by the Margie & Robert E. Petersen Foundation.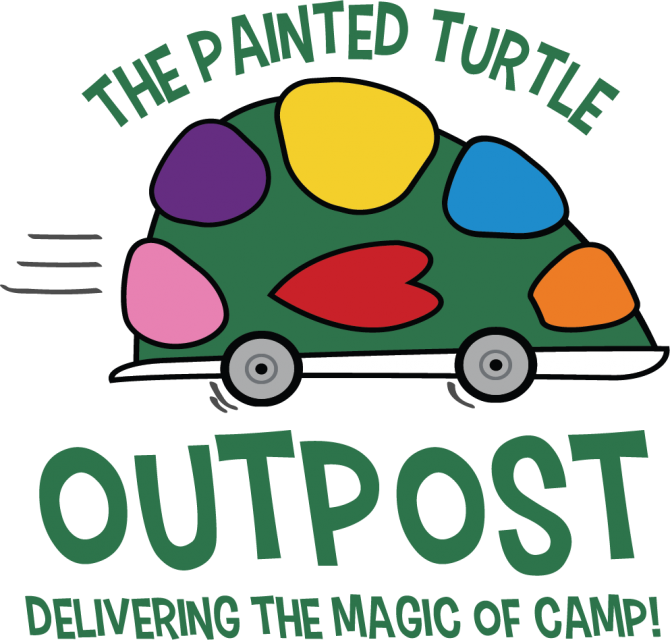 Outpost allows The Painted Turtle to reach out to children who are hospitalized, giving them a chance to be in an environment where they can "go to camp" and forget about their illness, at least for a little while. Since the launch of the program in September 2007, the Outpost program has brought the fun and spirit of our camp program into hospital playrooms and community events all throughout California. The Painted Turtle provides this program to hospital and partner organizations free of charge.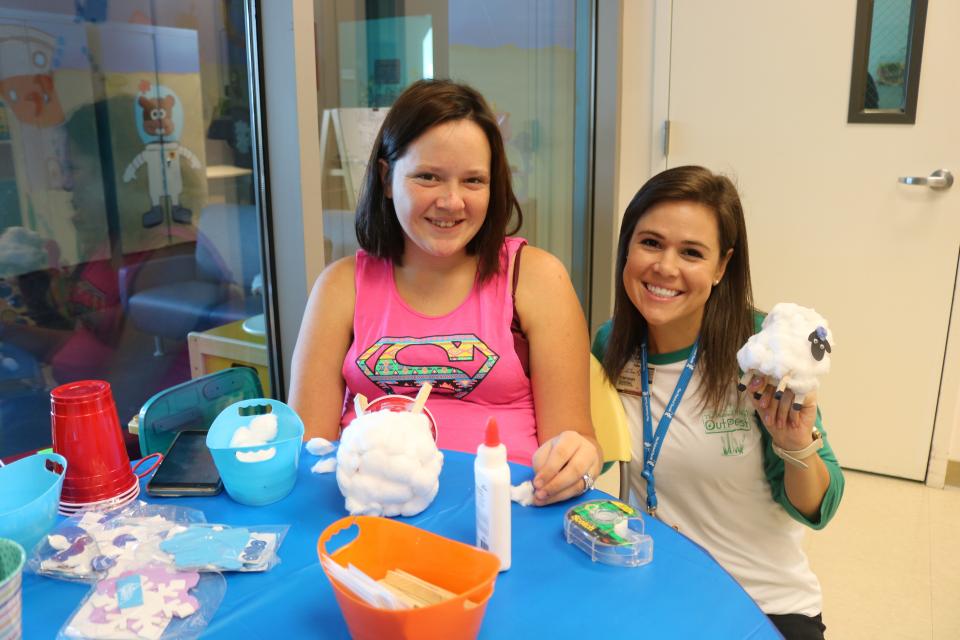 During The Painted Turtle Outpost events, children enter into a creative "camp" environment that is inclusive, supportive, and challenging – just like the one at The Painted Turtle's camp-site!
The Outpost staff along with a team of trained volunteers deliver this exciting and engaging program.
Can I give you a hug? Because you really made my daughter's day! This is the first time she has smiled since surgery. —Parent of patient, UCSF

COVID-19 Update: Outpost is following each individual hospital's policy regarding visitor groups in response to the COVID-19 outbreak and unfortunately is not able to return to in-person programming yet. The safety and well-being of all participants is our highest priority. The Outpost team is continuing to send Outpost Activity Bags to hospital campers, offer virtual playroom sessions, and is consistently adding to our YouTube page. Outpost will adjust our program plans accordingly as more information becomes available and will update our online calendar as changes happen. We look forward to welcoming Outpost volunteers back to the hospitals when it is safe to do so.
For inquiries about the Outpost program please contact Teresa Molello at TeresaM@thepaintedturtle.org.
Click here to view our Hospital Outpost sites