FAQs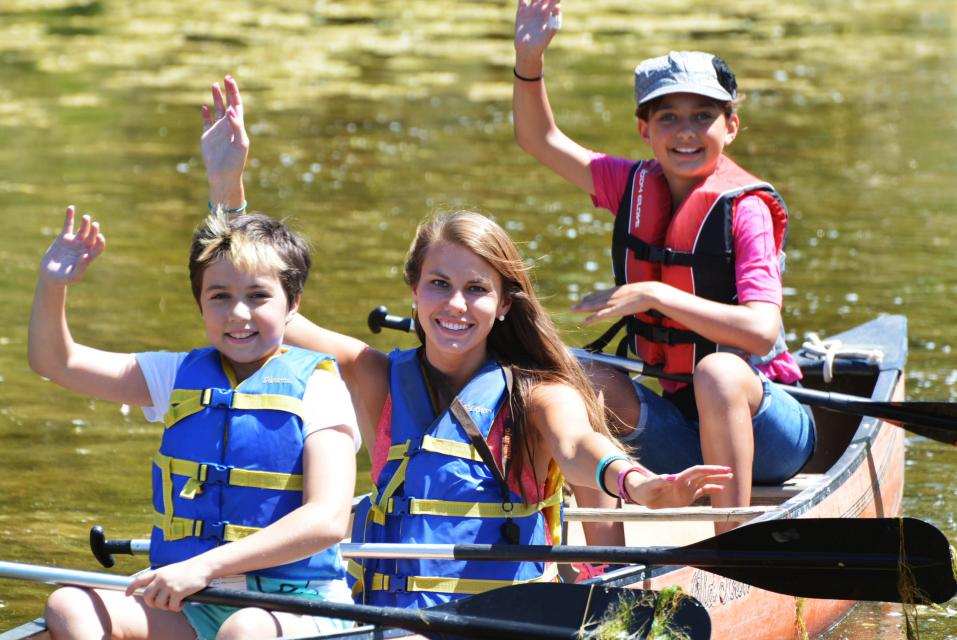 The Painted Turtle is a year-round medical specialty camp for children who have serious medical conditions. All campers and their families attend free of charge.
Through our condition-specific, week-long Summer Sessions and Fall and Spring Family Weekends, children have the opportunity to learn new strategies of medical self-care, increase their confidence, and build supportive friendships with peers who have the same medical conditions.
What medical conditions does the camp serve?
Campers consist of children ages 6-17 for Family Weekends and ages 7-16 for Summer Sessions. We serve more than 120 different medical conditions. Click here for a complete list.
What are you current COVID-19 protocols and program adjustments?
The safety and well-being of our campers, volunteers, and staff, is always our first priority! For the latest and greatest information regarding our COVID-19 procedures and protocols click here!
Are there ways I can help support Camp?
Yes, there are lots of ways to support Camp and get involved. Click here to be part of the magic.
What do the campers find at The Painted Turtle?
Summer Sessions and Family Weekends are designed to encourage children to try new things through intentionally programmed activities. From traditional favorites to exciting new adventures, there's no shortage of fun!
While at camp children can swim, fish, ride horses, sing campfire songs, and develop lasting friendships. Every aspect of the adaptive programming—from a wheelchair-friendly ropes course to exceptional on-site medical care—is designed to allow all campers to fully participate in activities. All programs are "challenge by choice," meaning staff celebrates the courage of all campers who challenge themselves to new things. Activities are conducted with close supervision and the utmost regard for safety. Some activities are done as a cabin group, with plenty of time for free-choice sign-ups.
How much does camp cost?
NOTHING! We will never charge a child or family for the life-changing experience of camp.
Where is the camp located?
17000 Elizabeth Lake Road, Lake Hughes, CA 93532.
What are Family Weekends?
Family Weekends are held in the fall and spring. These special weekends are designed to provide an opportunity to share good times, peer-support, and education with other families whose children have the same medical condition. Families can enjoy all of our recreational activities, and parents have the opportunity to join in discussion groups with other parents and with medical professionals. Doctors and nurses are available at The Painted Turtle all weekend to take care of any medical needs families might have while at camp. Family Weekends are for children ages 6-17 with medical conditions and their immediate family members.
Who takes care of the campers?
Full-time staff and trained volunteers serve as cabin and activity counselors. Our counselors are not only fun, upbeat, and silly, but are also extremely qualified and responsible. Every staff member and volunteer undergoes an intensive interview process and a thorough background check. Our counselors and program staff, many of them college students, come from all over the country, and overseas to participate in this special experience with our campers. A two-week on-site orientation is required for all summer staff. Every summer, approximately half of the staff are returners to The Painted Turtle. Our staffing ratio is one staff member for every two campers.
What type of medical care is provided for the campers?
The Painted Turtle has a full-time medical staff led by our Medical Director, who is a pediatrician, and our Health Center Director, who is a registered nurse with many years of experience in acute pediatric medical care. A physician is onsite at all times. In addition, each summer more than 140 volunteer physicians and nurses come to The Painted Turtle to care for our campers, according to their medical specialty.
Our 24-hour medical center, called the Well Shell, is equipped to handle everything from a skinned knee to hemodialysis treatments. There are two "homerooms" in the Well Shell, in case a camper does not feel well during camp and needs to be monitored by the medical staff overnight. If children are on medication, their nurses will bring the medication to them on schedule each day, whether the campers are in the Dining Hall, at an activity area, or in their cabins.
What does a typical summer day at camp look like?
7:30 am: For early risers, there are often "sunrise activities" available such as fishing or basketball before breakfast.
8:30 am: Campers begin each day with breakfast in the Dining Hall to fuel up, dance, and get excited for the day!
10:00 am: Campers rotate with their cabin through activity areas.
12:30 pm: Lunch is served!
1:30 pm: To escape the heat in the hottest part of the day and to recharge before afternoon activities, campers enjoy quiet time in the cabins.
3:00 pm: More fun awaits as campers rotate through afternoon activities!
6:00 pm: All of Camp reconvenes in the Dining Hall for dinner.
7:15 pm: In the evenings, there are all-camp activities such as campfire, camp games, stage night, and carnival.
Campers return to their cabins for lights out at 9:00 or 10:00 pm, depending on the campers age group.
How are meals provided?
Campers and counselors enjoy breakfast, lunch, and dinner together in our beautiful Dining Hall overlooking the lake. Our food is healthy, camper-friendly, and served family-style. Snacks and reverse-osmosis water are available as needed. Counselors encourage campers to fuel up on healthy food and to keep hydrated. Special diets can be accommodated: our Health Center Director and Chef work with parents prior to camp to assure that dietary needs and/or restrictions are met.
What do campers say about The Painted Turtle?
"You forget about medicine, clinics, and checkups. Instead, you think about fishing, canoeing, and making birdhouses. You think about laughing, singing, and making friends. Something magical happens when you drive up to the gate of The Painted Turtle."
How many campers come to The Painted Turtle?
More than 2,600 children and family members come to camp every year. Since The Painted Turtle's opening in 2004, thousands have joined us for this unique, life-affirming experience.
How do campers learn about The Painted Turtle?
Our campers admissions team works closely with major hospitals and treatment clinics across the state of California to spread the word about Camp. We partner with several independent health organizations to reach more campers. Campers must receive physician approval and confirmation by our Medical Director that they qualify for camp. Applications must be complete and reviewed by our medical team for campers to attend.
What is the The Painted Turtle Outpost?
The Painted Turtle Outpost is an in-hospital/outpatient clinic program that takes the magic of Camp to kids who are hospitalized or receiving treatments. When kids are too sick to come to camp, we come to them! Click here for more info.
What is the SeriousFun Children's Network, founded by Paul Newman?
Paul Newman's vision and dedication created the first Hole in the Wall Camp in 1988 in Ashford, Connecticut. Since then, the family of camps has grown to include camps around the world. The Painted Turtle is the sixth camp to open in the US and is the first year-round camp of its kind camp on the West Coast.
The SeriousFun Children's Network is a growing global community of independently managed and financed camps and partnership programs that create opportunities for children and their families to reach beyond serious illness and discover joy, confidence and a new world of possibilities—always free of charge. www.seriousfunnetwork.org