Meet the Herd!
We're Not Just Horsing Around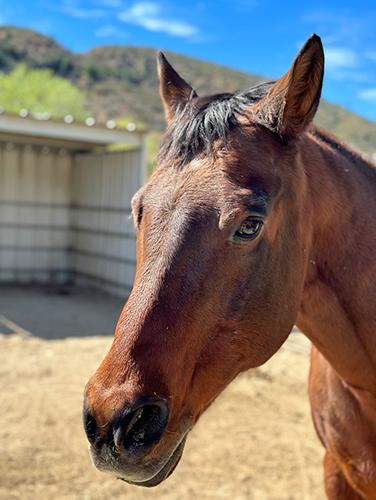 Dealer is a born and raised ranch horse. He loved working with cattle and roping. However, Dealer was born with one front leg shorter than the other, so due to his disability, he had to retire to an easier lifestyle. Dealer began working at a therapeutic riding center in Nevada and remained there for 10yrs. Eventually he started to experience burn out from all the repetition. Since then, Dealer has been taking a break at a ranch, reliving his old days. He is now ready to return to therapeutic riding, with us here at The Painted Turtle. Dealer joined us in August of 2022.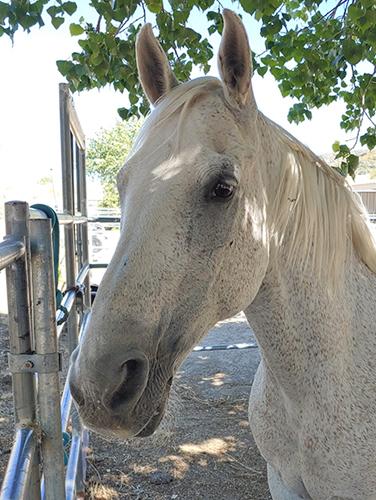 Missy is a BLM (Bureau of Land Management) mustang who was gathered from the wild and adopted from a holding facility when she was a yearling. Although Missy has spent more time "domesticated" at this point, she holds the call of the wild very close to her heart. Missy's original owner adopted her for her son who was recovering from a serious brain injury after serving in the military. Missy played a paramount role in his emotional & physical recovery. Missy has worked with many, many types of demographics ranging from youth in juvenile halls, to youth recovering from human trafficking at a treatment center, to foster care youth and everyone in between. She is so incredible and has a lifetime of priceless experience to offer our campers. Missy joined us in June of 2022.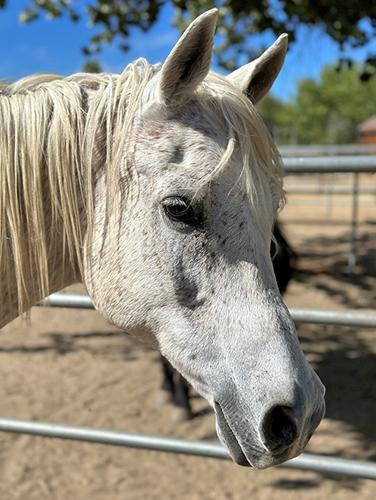 Si was bred to be a competitive Dressage horse. He had a wonderful start to his career when he was younger. However, his old owner abandoned him and 10 other horses at a boarding facility. After a decade of isolation, a women rescued Si and gave him a wonderful home as her trail-exploring companion. She has since retired from riding horses, so Si has found his own retirement here. He will win over anyone with his sweet expression and kind heart. Si joined us in August of 2022.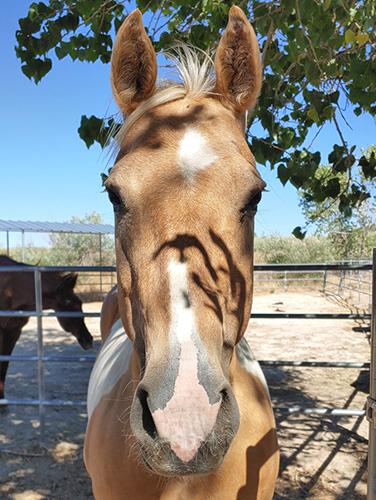 Sis is a born and raised Nevada ranch girl. This horse knows how to get to work while sporting her favorite color: pink. She would never pass up the opportunity to show everybody how it's done out on the ranch and in the roping arena. Sis lives to win and was an amazing competitor back in the day. Now that she is retired, she will settle with being the first to win a game of "red light/green light" in the arena. If a horse could be a foodie, it is Sis. If she has even the slightest suspicion that you are packing some snacks, expect to be YELLED at by her. Sis joined us in June of 2022.
We salute our horses who are no longer at camp and thank them for their dedicated service!