Camp at Home
Imagining all that is Possible - Summer 2020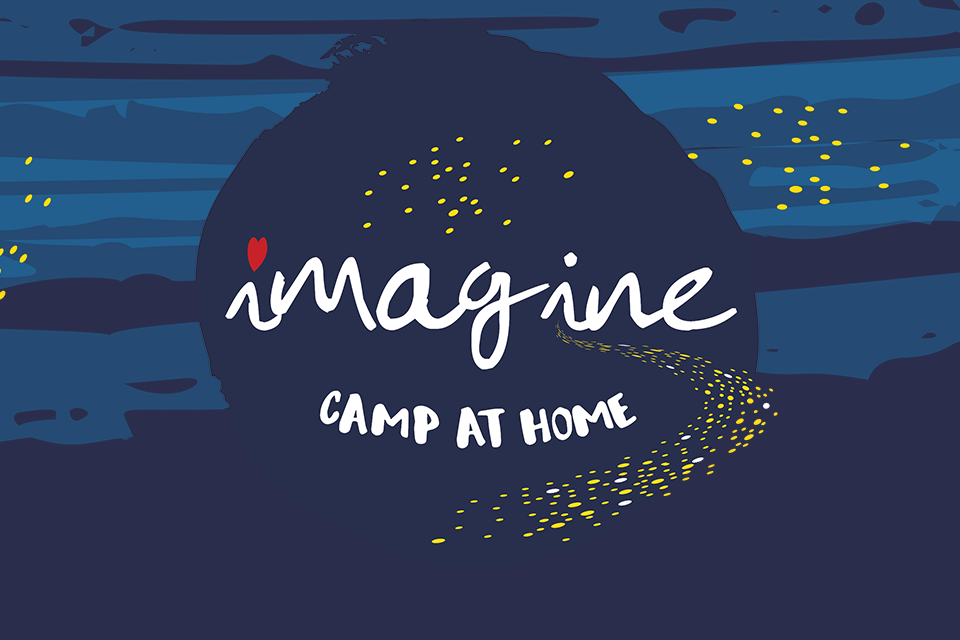 This summer, The Painted Turtle invites you to re-Imagine Camp in 2020! Imagine fun. Imagine friendships. Imagine all that is possible. And while the summer isn't exactly how we imagined it a few months ago, we are pleased to share an exciting summer program: Camp at Home!
This Summer's Camp at Home Program Will Include:
4-day, virtual Camp at Home experience for the entire family.
Online and offline program opportunities.
Activities for your family to enjoy together, along with activities specifically designed for campers, teens, leadership participants, and caregivers.
Your favorite Camp activities including campfire, no-hands dinner, arts and crafts, Silly-O, singing, dancing, and more!
Specialized activities such as camper cabin chat, caregiver discussion/medical Q&A, and opportunities to connect with other families via cabin groups!
In addition, The Painted Turtle will ship a specialty Camp at Home Supply Kit to your family prior to your camp session. You'll receive all the supplies you need for full participation in the weekend!
Please note: The Camp at Home program requires 1 device with reliable internet connection per family.
Apply today! This program, like all programs at The Painted Turtle is free of charge! To join the fun, check out the Camp at Home calendar and camper eligibility to determine the best session for your family. Participation in this program requires a brief application for each family. We encourage every family to apply as soon as possible to reserve your space in the Camp at Home program.
We hope you are able to join us for Camp at Home, we can't Imagine it without you!
Return Families: Log in to your existing CampSite account