Campamento para Familias
November 11-13, 2022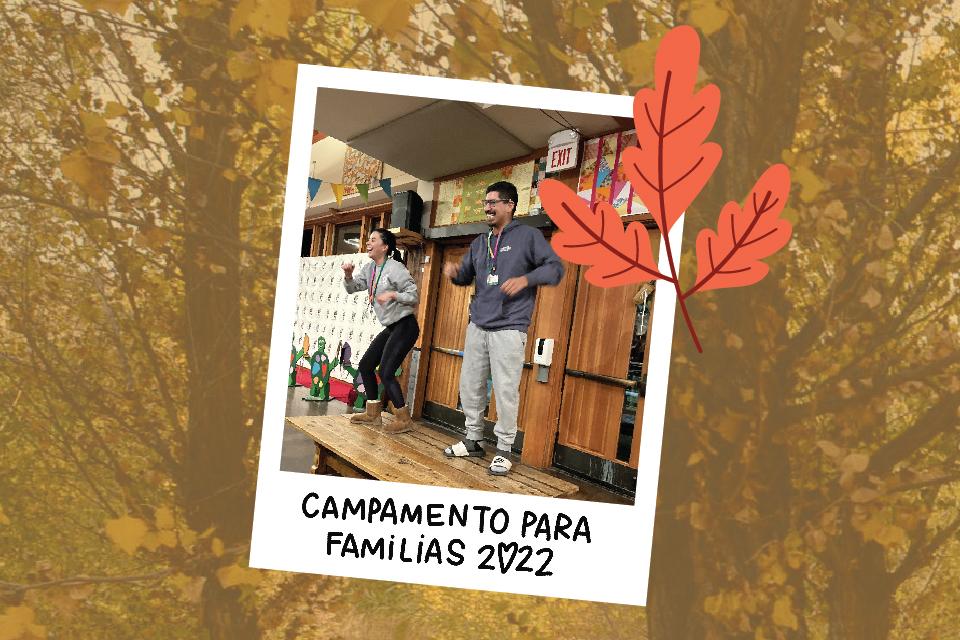 Campamento para Familias was incredible from start to finish. Families enjoyed a pile of fall fun and created the most epic dance party to ever take place at The Painted Turtle! Here are just a few of the magic moments from this incredible weekend.
Surprise
Prior to the Family Weekend a mother called the Admissions team at The Painted Turtle and shared that they wouldn't be able to arrive until Saturday afternoon since her daughter had a dance recital that morning. She didn't tell her daughter until after the dance recital that she would be coming to The Painted Turtle! Mom disguised their luggage by placing it in laundry baskets and saying that they were going to the laundromat to wash clothes. It wasn't until they got on the canyon road that her daughter realized that they weren't actually going to do laundry, but instead were going to The Painted Turtle! This wonderful family was at Camp for less than 24 hours, but still had a magical experience and were able to do all the activities they wanted to do, including stage night. What a fun surprise!
Gratitude
Each season we pick a craft or activity for families to do together. We've had them carve pumpkins, create picture frames and wind chimes, and many other things we've been inspired by on Pinterest to create with the families. For the past two weekends, we've had families create Thanksgiving Grateful Trees and they've been a big hit! Using sticks from around camp, families placed the sticks in mason jars and then attached leaves with things that they're grateful for written on them to the branches. The jars were then placed on their tables in the Dining Hall as a centerpiece. We were told by several families their centerpieces would be going on their Thanksgiving tables!
Throughout the entire weekend, families continually expressed their gratitude for The Painted Turtle and every person that works there. A huge shout out to went to Gloria who works on our Admissions Team. She was a true celebrity throughout the weekend! The camper application can be a lot and many families sought Gloria out over the weekend to share their appreciation for her help and dedication in getting them through the process so they could come and enjoy Camp.
Joy
Every meal in the Dining Hall is finished off by a dance party, but this weekend that tradition reached new heights! For Stage Night to happen, we have families to move to the back of the Dining Hall so the Program Team can set up the stage area. Well Shell volunteers Cynthia and Francisco ushered people to the back and jumped up on a makeshift stage where they led a couple of the traditional TPT dances, but then the music switched and the party began! There were Spanish line dances, salsa dancing, and even some circle dancing. This dancing went on for almost an hour and everyone was dancing, laughing and enjoying the party that they had created!
Community
Our Painted Turtles volunteers are amazing and never fail to deliver. There are many steps that a volunteer must take prior to even stepping foot on Camp and when they arrive it's pedal to the metal until Sunday afternoon. They work tirelessly to deliver the mission of The Painted Turtle and we couldn't do what we do without them.
This weekend had an added layer, which was being able to speak Spanish. We were so lucky that a few of our 2022 Summer Staff that live in Mexico – Cami & Regina – were able to fly in just for this weekend! It was fun to have them back at Camp and they played a key role in making the weekend special for all. All instructions were given in Spanish at all of our program areas, when leading cheers in the Dining Hall, teaching dance moves in Spanish, and more! They rose to the challenge and rocked it!
Sending a big thank you to all the families who attended the weekend and the incredible group of volunteers that made it possible!