Equestrian Staff and Volunteers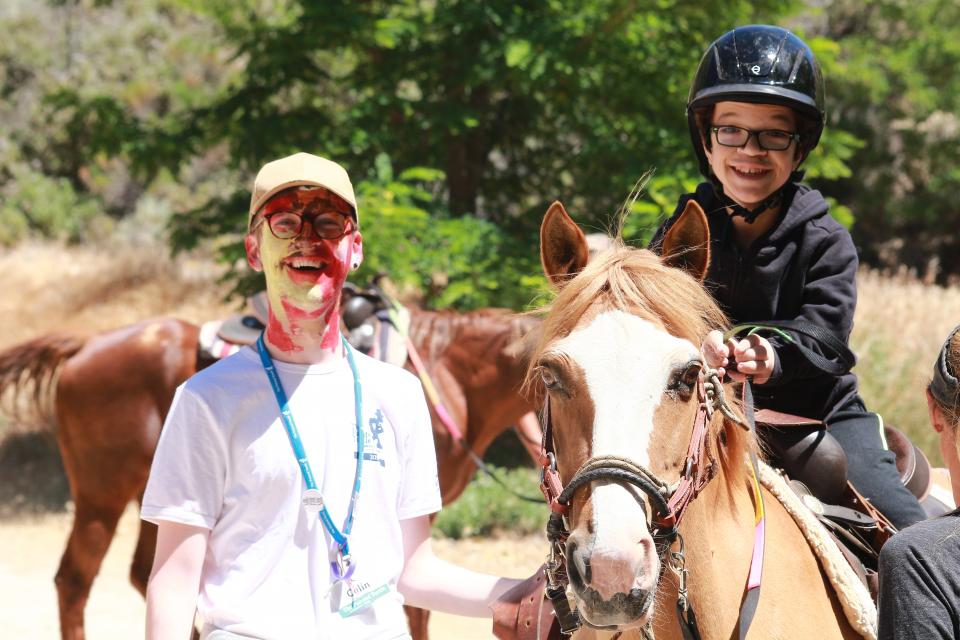 Horse Lovers are Stable People!
Many dedicated staff and volunteers are at the heart of our equestrian program. Our wranglers have many years of experience in handling, riding and training horses. They are experts at leading horses and are instrumental in giving our campers a safe ride. A group of amazing volunteers rounds out the program. They help our campers sit tall in the saddles, assist with grooming and tacking, lesson set-up, and barn maintenance. Our volunteers also lead our campers in crafts and educational activities as they wait for their turn to ride.
If you love working with horses and children, and would like to become a trained volunteer at The Painted Turtle, please contact equestrian@thepaintedturtle.org.