Fireside Friends Monthly & Recurring Giving Program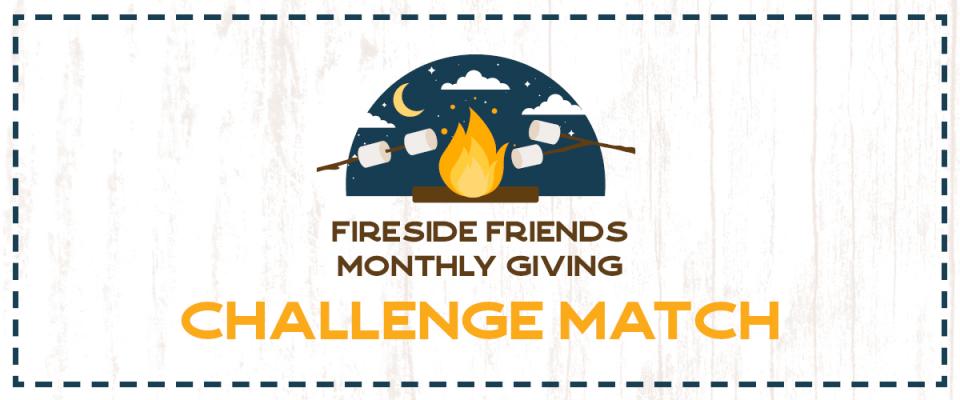 Be the Flame that Lights Camp All Year Long!
Joining the Fireside Friends Monthly & Recurring Giving Program is one of the best ways to support The Painted Turtle. Recurring gifts offer a more sustainable and predictable source of funding that allows us to plan ahead to bring even more children to Camp.
NEW IN MARCH 2023
Join as a monthly donor, or increase your current monthly gift, and your donation will be matched dollar-for-dollar this year! Thanks to a longtime dedicated volunteer and current monthly donor, we will receive an additional $10,000 for any increased gifts or new members.
Benefits of Being a Fireside Friend:
Choose the monthly or recurring amount you would like to give. Your credit card or bank account will be charged once a month.
Receive a Fireside Friends Welcome Packet and an annual giving statement summarizing your gifts to The Painted Turtle.
Enjoy special Fireside Friends milestone markers for reaching consecutive years of membership.
Stay informed with special Camp updates with our TurtleScoop e-newsletter.
Be recognized in our Annual Report's Honor Roll of Contributors as a Fireside Friend.
Have exclusive access to tours of Camp – while Camp is in session!
There's No Such Thing as a Gift Too Small!

In a year's time, your monthly gifts can provide big benefits to campers and their families.
$10 per month keeps the woodshop stocked with tools and supplies.
$25 per month outfits archery with arrows and targets.
$50 per month provides bait for "kiss & release" fishing.
$100 per month helps restock the Well Shell pharmacy.
$208 per month brings a camper for a week – a campership!
Any amount lights the flame that keeps Camp going all year long!
To cancel or change your monthly or recurring gift, please contact Sue Mathews at SueM@thepaintedturtle.org or 310-451-1353 x124.