Impact That Lasts a Lifetime
Meet Former Camper, Perla Ortega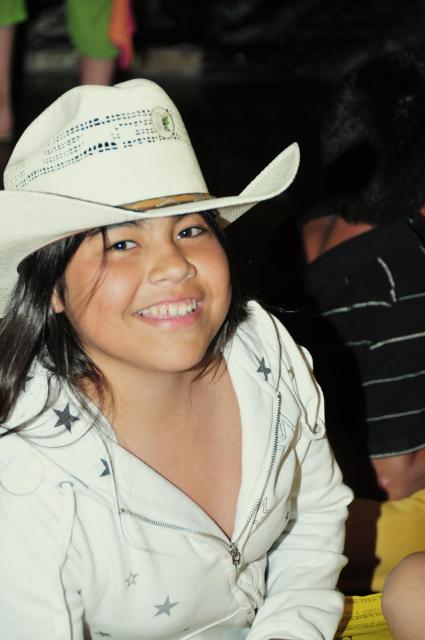 My name is Perla Ortega, and my kidney turned 16 years old in June 2022. I was eight years old when I was diagnosed with kidney failure. The first and only time I saw my mom cry was when the doctor told her I needed to be placed on dialysis and would need a kidney transplant. I cried with her because I could see she was in emotional pain. The countless doctor visits began, and I was placed on dialysis at Children's Hospital of Los Angeles.
Out of this diagnosis, something great did came from this hiccup in my life, which is The Painted Turtle. – Perla
While under the care of Dr. Gary Lerner, my pediatric nephrologist at CHLA, I learned about The Painted Turtle. I attended Camp for the first time during the Kidney Disease & Transplant summer session in 2004, The Painted Turtle's first year of operation. It was life-changing knowing there were other kids who had the same condition and they understood the life changes that had to be made. From then on, I looked forward to coming to The Painted Turtle each year.
One of my most memorable moments in life happened at The Painted Turtle! One evening during my third summer, a counselor woke me up and brought me to the common area of my cabin. There I found Dr. Lerner, who happened to be volunteering for this session.
He asked me, "do you know why I'm here?"
I replied, "because I can't sleep."
Dr. Lerner chuckled and said, "no, because we have a kidney for you."
I called my mom with Dr. Lerner to share the incredible news. It might sound odd, but I was carrying different feelings. I was overjoyed, but also sad. I had a kidney waiting for me, but I had to leave The Painted Turtle three days early. That's how much being at Camp meant to me.
I also will always remember learning that there was a kidney waiting for me while I was at The Painted Turtle.
Today I have the courage to seek greater things. In my life, I've been able to try different activities and accomplish several goals that I never thought would have been possible due to my illness and missing so much school. I learned how to snowboard, surf, and ride a motorcycle, and I graduated with my B.S. in Business Administration and Marketing from Cal State Dominguez Hills last year.
The Painted Turtle is where my heart is, and I have a calling for it. I appreciate all the magic the volunteers and staff brought to me while I was a camper. I want to now be the person behind the scenes who makes the magic happen for the campers today. I am beyond grateful for my unknown donor and for OneLegacy, a Painted Turtle supporter and partner, who acquired this kidney I now call my own.
To give back to kids going through the same thing is personally rewarding, but I hope I inspire and show them that anything is possible. – Perla
Thank you for supporting countless Painted Turtle campers like Perla, who discover through Camp that their illness does not define them. We hope you experience the same joy and pride when we see campers and former campers becoming their greater selves, especially beyond their time at The Painted Turtle. Your support this holiday season will bring experiences to children with serious illnesses that truly last a lifetime.
Thanks to a generous friend of The Painted Turtle, all gifts, up to $100,000 will be matched through December 31, 2022.