The Joy of Independence
A Letter from Camper Parents, Ellen and John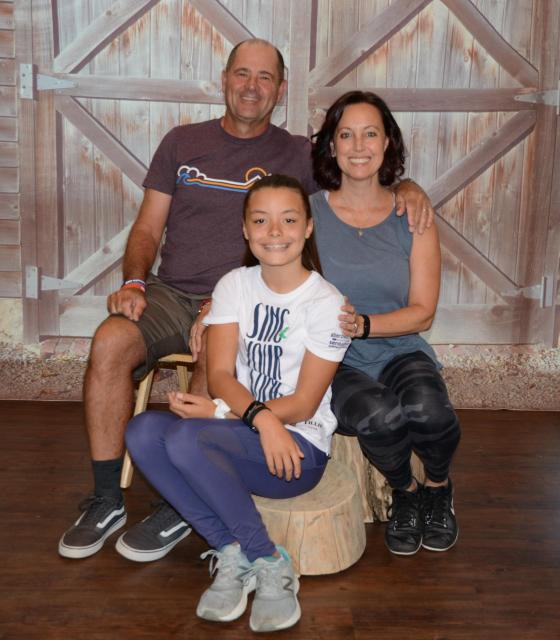 Our daughter, Tillie, now 13, was diagnosed with epilepsy at age 6. When she was 9 years old, Tillie had multiple generalized seizures in a 24-hour time period that required rescue medication. We had several ambulance rides and ER visits that day, and were told Tillie would require daily monitoring and medication for the rest of her life.
During many of Tillie's seizures, she makes no sounds, meaning someone always needs to have an eye on her. As she has entered her teenage years, we try to give her privacy, but it is limited. Tillie doesn't have the luxury of going for a walk alone to a friend's house or the local store, and she can only be away if there is an adult trained to use her rescue medication. At night, one parent is always listening or watching a monitoring system so Tillie may sleep alone. As parents, we constantly live on the edge of worry.
When Tillie was 10, we were told about The Painted Turtle by the Epilepsy Foundation of Greater LA. That Fall, we were lucky enough to attend Family Camp! That first weekend was magical. We finally had support from people who really understood what it's like to live with epilepsy. We connected with another family that weekend, and have continued that friendship to this day.
Camp makes me excited. Being able to go to sleepaway Camp without my parents and not be worried makes me feel more grown up and like a 'normal' kid. – Tillie
The following year, Tillie attended the week-long summer session! This was a huge step for all of us as it was the first time Tillie was away from us for more than just one night. After years of constantly being on high alert waiting for an emergency, we had the opportunity to relax and breathe deeply, knowing she was safe and having fun. Tillie loves horses and the ropes course at Camp, but most of all making friends who can understand her life and all the ups and downs that come with having epilepsy.
The Painted Turtle is the most magical place where kids have the chance to feel freedom, build confidence, and taste what life is like without a medical condition standing in their way. Family Weekends give parents that same magic.
There is no other place where our kids feel safe, free, unburdened by their medical conditions, and accepted. The Painted Turtle has changed our lives, and we feel deep gratitude for all of the heroes behind the scenes and in person who make Camp possible for families like ours. Thank you!
Ellen & John, Tillie's parents