Liver, PIDD, TPN, & IBD Spring Family Weekend
March 17-19, 2023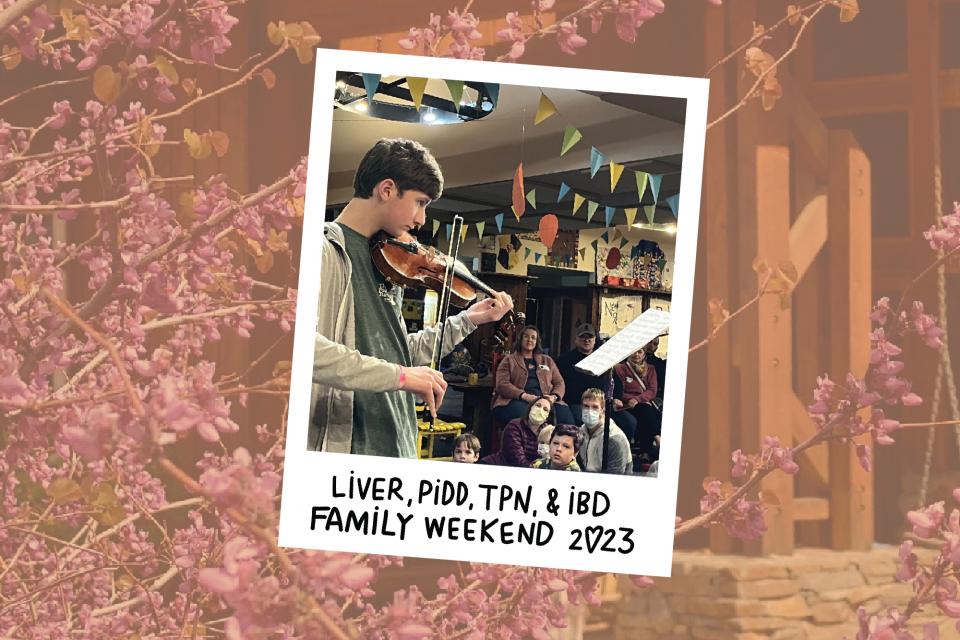 What an amazing first Family Weekend of 2023! It was so good to be back in business and host 16 incredible families. Here are just a few of the magic moments that were shared, reminding us that our favorite time of year is when Camp programs are in full bloom!
Friendship
Coming to a Family Weekend for many families is all about meeting people who are going through similar things. They love the connections that are created at The Painted Turtle, and this particular weekend brought two families together from different parts of California!
As fate would have it, these two families, one arriving from Bakersfield and one from Northern California, were paired up to share a cabin for the weekend. Two of the children were very close in age, 9 and 10, they became fast friends and quickly proved to be the perfect match! These two did everything together throughout the weekend. Where you saw one, you would almost always see the other and they'd be laughing and having fun. The families are hopeful that this Summer, both girls will be able to attend Summer together and keep this beautiful connection and friendship growing. It's amazing to witness the seed of friendship planted and blooming in just two short days!
Joy
When campers return to The Painted Turtle they are excited to share their experiences with their family members and that is exactly what family weekends are for!
This weekend was no exception when a longtime camper returned to The Painted Turtle excited to share Camp with her two younger brothers. Both of the brothers had been to Camp before when they were just babies. They were passed around amongst everyone at the weekend for some baby snuggles, these boys certainly aren't babies anymore, now ages 7 and 5! This was their first time getting the full Painted Turtle experience and much to their sister's delight they LOVED it. They fully embraced the Camp experience and participated in everything.
During the magic moment portion of the closing on Sunday, the camper talked about how special it was watching her younger brothers experience Camp for the first time after listening to her talk about it their whole lives. The camper's mom had similar things to say about how happy they all were to be back at The Painted Turtle and having their whole family experience it together for the first time.
Courage
This particular camper has been coming to The Painted Turtle for quite some time. He and his brother have attended the majority of our online programs and are regulars at our online Cabin Chats.
Over the weekend during Stage Night, he decided to perform a beautiful classical song on his violin. The crowd was moved by his talent and poise in playing such a difficult piece. His mom was beaming as she captured every note on video.
Later that evening his mother shared with the staff that The Painted Turtle is the ONLY place where he will perform. Camp is where he feels the most comfortable because he knows that it's a supportive audience. He's never performed for anyone else except when he's at The Painted Turtle. This is a beautiful example of the trust and courage that kids feel while at Camp!
Community
Families come to The Painted Turtle in all shapes and sizes! This weekend was no exception as a camper who has been coming to Camp for several years brought their grandparents all the way from England to experience the Camp they have been hearing about for years!
They are surely in the record books for the greatest distance traveled to a Family Weekend. It was delightful to watch them throughout the weekend, participating in every activity, cutting a rug on the dance floor, and playing key roles in the family's stage night acts! To watch three generations enjoy The Painted Turtle together was a true gift!
Special thanks to all the families who attended and to our dedicated and tireless volunteers who came out to host the families, we simply cannot do what we do without you!