Medical Professionals FAQs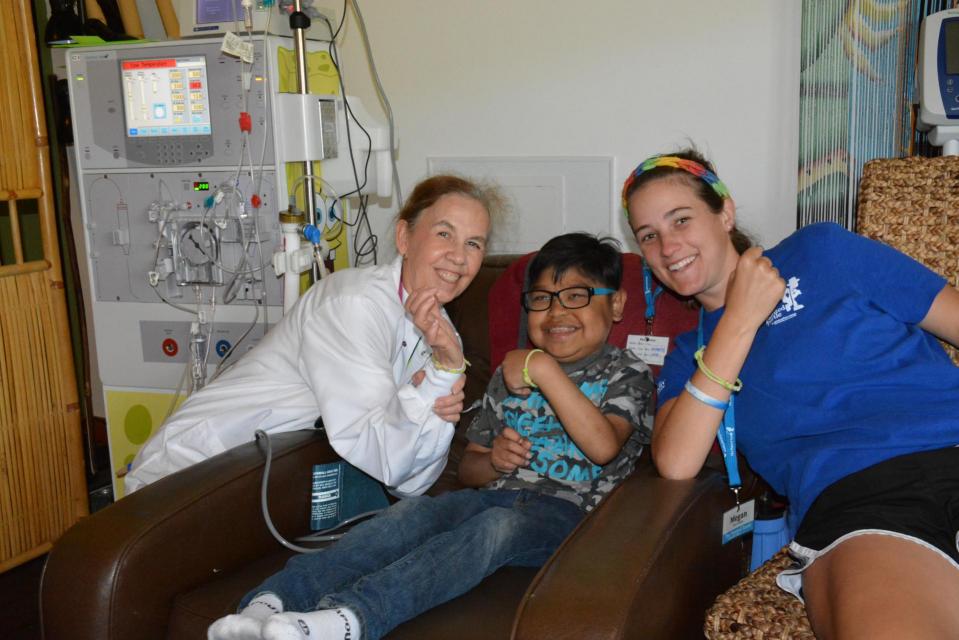 Camp is a life-changing experience for the children who attend, and it is a powerful and rejuvenating opportunity for the medical staff that cares for them. We welcome health care providers to volunteer their time and skills to participate in making the dream of camp a reality for children with chronic conditions. Having a dynamic, experienced team of medical professionals at camp provides peace of mind to the campers and families who attend so they can enjoy the experience to the fullest.
Who do we need?
We need the help of physicians, nurse practitioners, nurses, and pharmacists. You need not be an expert in a particular medical condition to participate. All volunteer medical team members must be professionally licensed in California. We prefer staff to have a minimum of one year clinical experience and experience in pediatrics is preferred.
How do I get involved?
Apply using our online application here. For any questions, please feel free to email or call us using the contact information below.
How long is the volunteer requirement?
For continuity of care for our campers we prefer that medical volunteers commit to an entire camp session. This can mean a week in the summer or a weekend during the fall or spring. Please inquire if you would like to share a session with a colleague. Naturally we welcome staff to participate in multiple sessions if they are able!
What is my role? Is this work or play?
The medical team works together to provide care for the campers while at camp. Providing a safe environment is a role all team members share. The Well Shell (camp infirmary) is a 6,000 sq ft, state of the art facility. There is physician support on site at all times during any camp session.
Family camp: Parents remain the primary care providers to their children for medications and treatments but the medical staff is available for any supportive or urgent care needs. There is also opportunity for medical staff to play an educational role for the families. There is shared rotational coverage of the Well Shell (our camp infirmary) and activity areas.
Summer camp: Nurses are assigned a cabin of campers (approximately 5-6) for the week and are responsible for routine medication administration and care. Nurses and physicians will share rotational coverage in the Well Shell as well as safety coverage at some activity areas. When not performing medical duties, medical personnel are free to be out at play with their campers and cabin staff. Our goal is to have our medical team out having fun at camp!
Is there an orientation?
For summer sessions, we have a fun-filled, one-day orientation each week – medical volunteers must arrive the day prior to camper arrival for orientation.
For family programming, we ask staff to arrive Friday evening for orientation.
You will also receive an information package via email one/two weeks prior to your session. Please read these materials as they answer many questions!! Our philosophy is that we work as a team and are always available to support one another.
How do I get to camp?
If driving, click here for directions. If flying in, it is best to arrive at Los Angeles (LAX) or Burbank airports. As long as we know ahead of time, we can provide a shuttle for pick up and drop off from these airport locations.
What do I wear?
Comfortable camp clothes and footwear! No white coats or scrubs – please don't appear medical! Feel free to bring costumes or silly hats – it's camp!!!
Where will I sleep at camp?
The days are jam packed from sunrise to bedtime! There are private, nicely decorated rooms as well as two bedroom suites for medical staff. Expect to have a private room during your stay. There is a private bathroom/shower in each climate controlled room. Linens are provided, but some like to bring extra bath towels. Laundry machines are also available on site for your use if needed.
Where do I eat?
All medical staff eats with the campers and camp staff in the dining hall. There are vegetarian and gluten free options available at each meal. If you have very specific dietary needs or restrictions, you may bring your own foods/snacks and will have access to refrigerators and microwaves as needed. Keep in mind that we are a peanut-free and tree nut-free facility.
Will I have computer access?
There are several computers available in the Well Shell for your use.
Are there any educational opportunities?
We are fortunate to have some of the top physician specialists in their field donate their time at camp, who often offer educational sessions for medical team members. Simply working amongst a diverse team of experienced practitioners from California's top medical centers lends itself to a wonderful educational opportunity!
During our summer sessions, nurses who volunteer for an entire session are eligible to earn up to 16 CEU's by completing a self-paced module.
For more information please feel free to contact: wellshell@thepaintedturtle.org or call 661-724-1768.