Meet Chloe!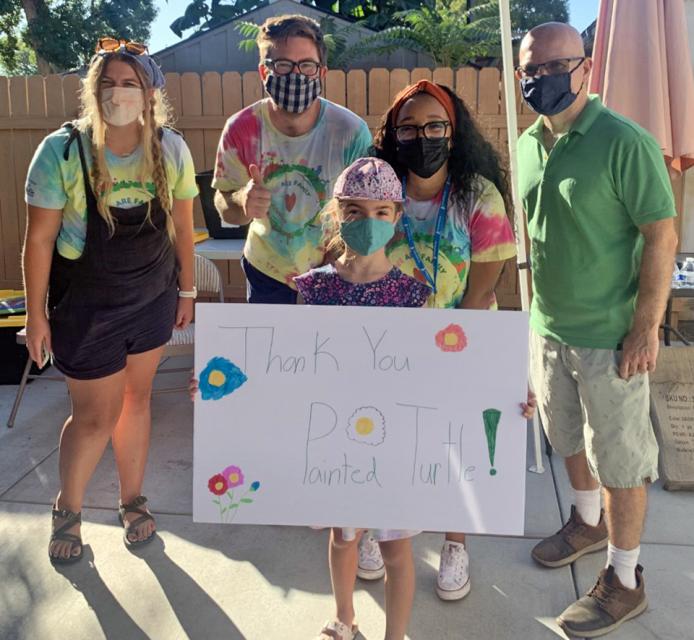 While Chloe acts like any other 10-year-old, she was born prematurely with a cleft lip and palate. She also has other medical conditions like chronic lung disease, that require extra precautions to keep her healthy.
Chloe's parents first learned about The Painted Turtle by seeing posters at Children's Hospital Los Angeles where they were recommended to enroll Chloe by a parent of another child with a cleft lip.
It has now been four years since Chloe and her family first experienced the magic of The Painted Turtle during a Neuromuscular and Genetic Family Weekend in 2018.
At The Painted Turtle, it felt like we were in another reality. It was incredible to see how everything is planned to the smallest details, and the level of care and engagement from the volunteers and staff is something that I've honestly never seen before.

— Karina, Chloe's mom
Karina's favorite memory was watching Chloe perform a song during Stage Night, The Painted Turtle's talent show. She describes it as a night where kids can shine without their medical condition being on display, allowing them to show their authentic selves and talents, and be cheered on for being who they are.
Chloe and her family have participated in Camp at Home virtual programs and activities for the past two years and are excited to return to in-person sessions this year!
Image Gallery of Chloe and Family!