Meet the Wallman Family
A Family Affair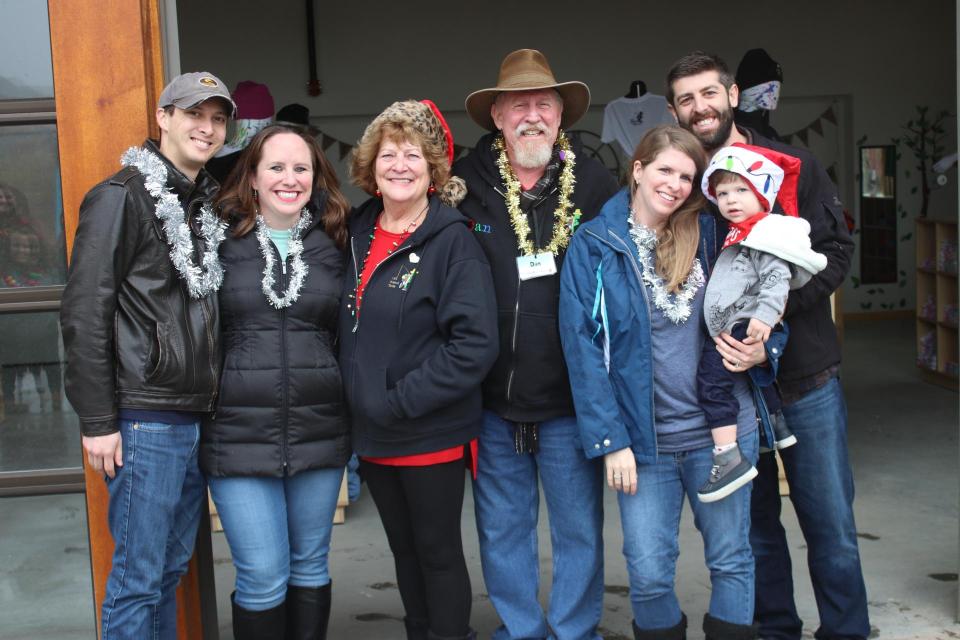 We consider ourselves lucky to call long-time volunteers and supporters, Dan and Missy Wallman, our Painted Turtle family. Dan was first introduced to Camp in 2006 through his work with the Crohn's and Colitis Foundation, an organization near and dear to his heart. Next thing we knew, Dan was diving in head first into the Camp experience. He signed up to volunteer for not one session, but five: two family weekends, one summer session, and two day-long events. It wasn't long before the rest of his family followed suit. Dan's wife Missy and their daughters, Jenica and Kailee, were all bitten by the Camp bug and became frequent volunteers right alongside Dan. It was a fortuitous match made in heaven for their entire family. Each time they come to Camp, the Wallmans bring creativity, patience, and passion. Whether volunteering as family pals, cabin counselors, activity counselors in the woodshop or at boating and fishing, or assisting at a special event, they are ready for whatever the need may be! It is a true volunteer family affair with over 3,000 hours combined between them all.
The Wallmans are extremely generous with their time and talents, and equally so with their treasure. They are committed to delivering life-changing Camp experiences to children and their families, and also to the improvement and expansion of Camp. They funded our rock climbing wall for older campers in 2012, the renovation of our Santa Monica administrative office in 2016, and most recently our Camp Store, the Shell Shack, which opened in December 2019. The Wallmans have made an unforgettable impact at Camp and we are so grateful.
The Painted Turtle is a second family to ours. Through Camp, we've created special bonds with campers, their families, other volunteers and the awesome staff. It's been an honor to be a part of such a wonderful organization.