Organize an Event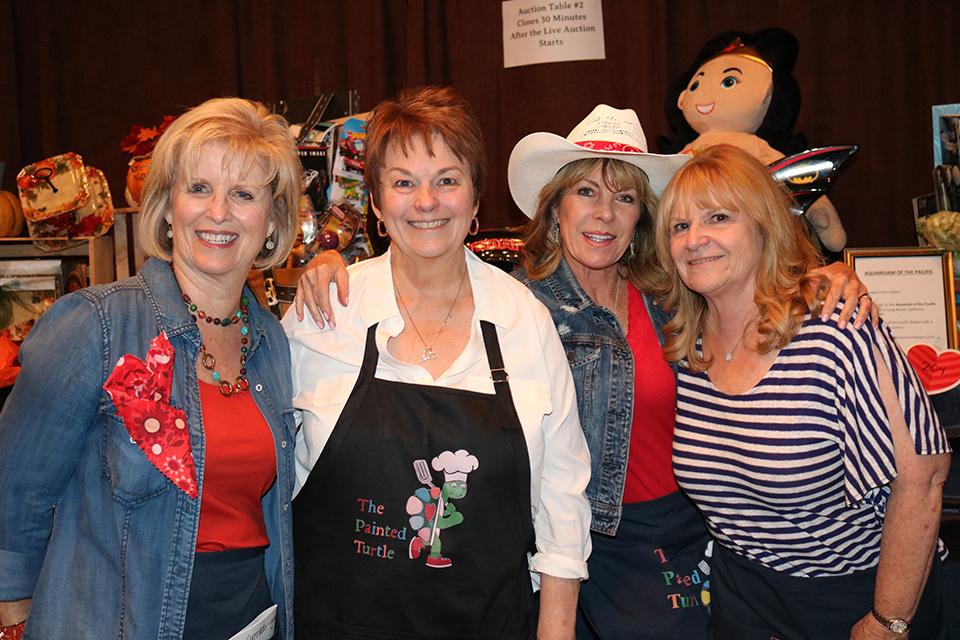 Do you like to bake? Have dinner with friends? Wash cars? Play golf? All of these events can be turned into fundraisers to benefit The Painted Turtle!
Thank you for your interest in holding a fundraiser to benefit The Painted Turtle. We rely on individuals, schools, businesses, corporations, civic organizations and so many others to help us raise funds and awareness for our programs. We are so grateful for your fundraising efforts!
Tools to Get Started
Below are the forms to get you started. Please read the Fundraising Guidelines, fill out the Fundraising Event Request, submit it to The Painted Turtle and we'll send you a response to confirm your event within two weeks.
Celebrate a birthday, participate in an athletic event, honor a loved one or get creative in your fundraising efforts – all in support of Camp! Start your own fundraiser!
In order to ensure the integrity and values of The Painted Turtle, please remember the following before beginning any fundraiser or event on our behalf:
The use of our camp name and logo is not allowed prior to the approval of your event. The Painted Turtle must approve all printed & electronic materials, along with all promotional information prior to use.
The Painted Turtle will be able to provide promotion of your event, when appropriate, to our Camp Community through our website and social media outlets.
The Painted Turtle does not guarantee access to our mailing list, auction/raffle prizes, or attendance by staff, Board Members, or celebrities for your event.
Once the event has taken place, donations must be submitted to The Painted Turtle within 60 days.
Fundraising Ideas
Matching gift programs – Check with your employer and friends' employers.
Change jars – Leave a decorated jar in the break room or on your desk.
Casual dress day at work – Ask your boss if employees can pay $5 to dress down for the day.
Raffle – Sell raffle tickets and offer half of the proceeds as prizes.
Letter campaign – Write a letter and send it to everyone you know, starting with your holiday card list.
Donations in place of gifts – ask for donations in place of a gift for a holiday, birthday, anniversary, etc.
eBay Giving Works – have a virtual garage sale on eBay and donate the proceeds to The Painted Turtle.
Auction of items or services
Virtual Event Ideas
A Virtual Charity Run
A Birthday (or other celebrations) FUNdraiser
Zoom Stage Night / Talent Show
TED Talk-style event
Virtual gala
Movie screening
Tips for a successful Virtual Event
Event Ideas
Mitzvah Social Action Projects -

Service Project Ideas for Bar & Bat Mitzvahs

A Paul Newman celebration (movie marathon night)
A Birthday FUNdraiser
Restaurant night/Host a party (host a Newman's Own product themed dinner at your house, raise funds through cover charge, bartender tips, etc.)
Collect items from our Wishlist
Walk-a-thon, Run-a-thon, Dance-a-thon
Carwash
Golf Tournament
Bake sale, book sale, yard sale
Battle of the Bands
Participate in an Athletic Event
Sports Tournament (softball, volleyball, basketball, bowling, flag-football)
Book club fundraiser (include dinner/drinks at a venue)
For any questions about hosting a fundraising event, please contact Sam Wazorko at samw@thepaintedturtle.org