Outpost Volunteer Requirements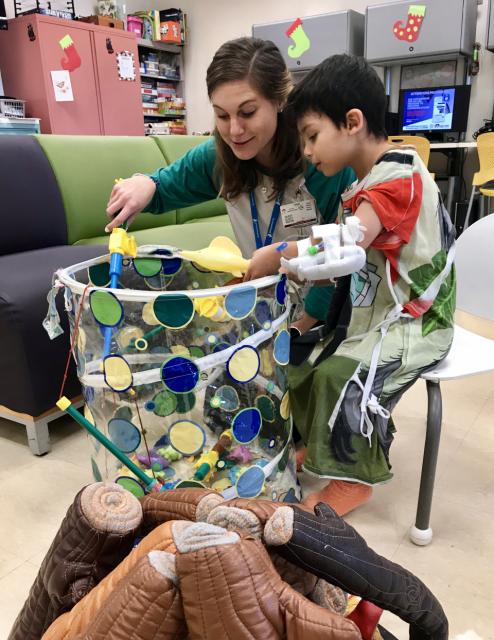 Volunteering with the Outpost program is an amazing opportunity to deliver a little Camp magic during a time when children and families may need it most! As an Outpost volunteer you will spend the day in the playroom "fishing," crafting, or singing camp songs around the "campfire," but most importantly you will be putting a smile on their face and some laughter in their heart.
To volunteer with Outpost, we require that you first complete the following:
Submit a CampSite application
Volunteer at a Family Weekend or Summer Session at The Painted Turtle
Meet all Painted Turtle onsite medical requirements
Upload negative TB test results from within the last two years to your CampSite
Upload proof of a current flu shot (October through April) to your CampSite
Submit volunteer Yearly Forms and Medical Forms to your CampSite when applicable
If you have any questions about these requirements, please let us know.
Seeing the smiles on their faces shine the moment they saw the fishing pond and all of the possible games and crafts they could do was extremely rewarding and humbling. – Outpost Volunteer