Riding for a Reason
Meet Colin Hanock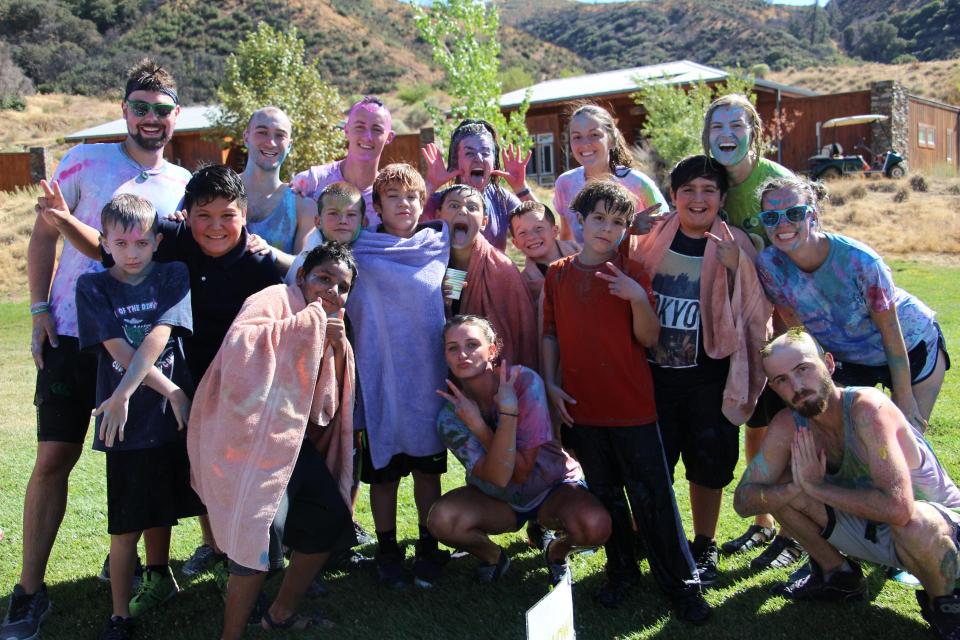 Colin Hanock is a Painted Turtle volunteer, former summer counselor, graduate at the Chicago College of Osteopathic Medicine, and an Officer in the US Air Force. In 2018, Colin biked 2,000 miles from Vancouver to San Diego, raising over $20,000 for The Painted Turtle to send eight kids to Camp. He shared with us at the time how Camp gave him the strength to complete this incredible challenge.
What inspired you to take on the challenge to fundraise for The Painted Turtle?
I was applying for medical school in the summer of 2017. It's a big process to apply. I started early and was accepted sooner than anticipated, so I had ten months of free time and didn't know what to do with it. Then it dawned on me—I had joked once that I loved The Painted Turtle so much I was willing to ride my bike down the entire coast of California to raise money for Camp. Forget the fact that I didn't even own a bike at the time. I've witnessed children far younger do things much more daunting than I have. So why couldn't I do something big and bold?
Your goal was to raise $20,000 to send eight kids to Camp and you surpassed it! How did you approach the fundraising aspect of your ride?
When I commit to a goal I try not to overthink it—I just put it into very simple steps. I never really fundraised before but I thought, "OK, I know a ton of people. I have 600 people in my cell phone and if I call each of them to say 'I'm going to ride my bike 2,000 miles down the Pacific coast to raise awareness and send kids to Camp, can I ask you for $20 to make these children's dreams come true?'" In my head, you can't say no to that. I called and texted every person in my cell phone and raised over $20,000.
What's one thing you want others to know who are interested in getting involved with Camp?
You can't assume anything, especially of people with invisible illnesses and conditions. The kids at The Painted Turtle are just like the kids in your life— there's literally no difference. All they want to do is fool around, not eat their veggies, and not go to bed on time. I was nervous going into The Painted Turtle for the first time. I had never worked with children, let alone children living with serious medical conditions. But I went and helped them to have a great experience. I was able to help build them up. It's a beautiful symphony the way everyone works together. It's an important mission to support because it changed my life and I know it would impact others as well.
It's an important mission to support because it changed my life and I know it would impact others as well."