Summer Staff Requirements and Application
Thank you for your interest in applying for a position with The Painted Turtle!
Read below about the requirements for applying and the online application process for staff and volunteers. We can't wait to see you at Camp!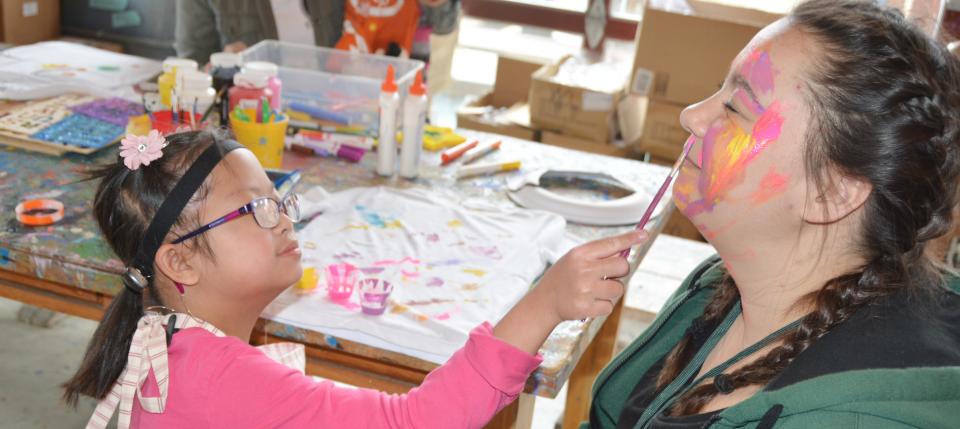 Requirements
Summer staff must:
Be at least 19 years of age
Have the physical and mental capability of caring for campers and upholding all safety standards
Commit to the entire length of the summer, including attendance at our mandatory All-Staff Orientation. If you are unable to commit to an entire summer, consider joining our team as a week-long volunteer
Live on-site at Camp for the duration of the summer
Complete all pieces of the application process, including online application, phone interviews, and three references
Complete and submit all medical requirements, proof of current immunizations (including MMR, Chicken Pox, Tetanus, TB test), and proof of health insurance
Pass a criminal background check (provided by The Painted Turtle)
Be a solution-oriented, flexible, positive team player and work with our staff and volunteer community collaboratively and effectively
Embrace our philosophy of playful professionalism: put your campers needs first at all times, engage campers in their camp experience while keeping them safe, and have contagious enthusiasm for camp
Dedicate yourself to giving campers the best week of their lives and have fun while doing it!
Important Dates
We are currently accepting applications for our 2023 Summer Staff team. Positions are limited and fill up quickly, so apply as soon as possible. Our staff application deadlines are listed below. However, applications are accepted on an ongoing basis depending on our hiring needs. First Aid and CPR certification is strongly recommended.
2023 Application Deadlines:
April 1: U.S. applicants
Tentative Staff Orientation Schedule:
May 18-23: Adventure Team Training
May 18-23: Residential Life Leadership Training
May 20-23: Entertainment and Waterfront Training
May 25: Cabin Counselors Arrive
May 25-June 3: Mandatory All-Staff Orientation
How to Apply
We accept applicants on a rolling basis. All staff and volunteer applicants will be contacted after submitting their application. New applicants will need to complete a phone interview, reference checks, and if accepted, medical paperwork and a background check. Incomplete applications will not be accepted.