Support the Equestrian Program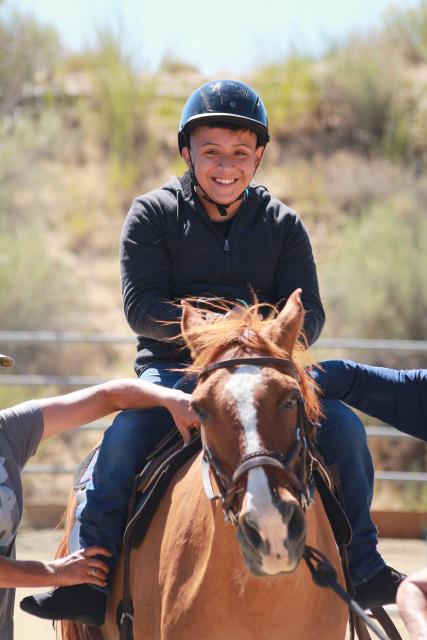 The joys and benefits of our equestrian program will always be free of charge to campers and their families, thanks to the generosity of people like you. There are many ways you can help give this exhilarating and empowering experience to thousands of children with serious medical conditions.
Make a Donation
Donations to the equestrian program make a real difference to our horses and our campers. Below are some examples of what your gift can do:
Supply hay and feed supplements for well-balanced diets for the herd.
Cover the costs of regular farrier visits and shoeing.
Provide adaptive equipment for campers with special needs.
Furnish bridles, halters, lead ropes, and other tack.
Support veterinary care and vaccinations for the horses.
Lend your horse to Camp!
If you are interested in lending your horse to Camp, review the criteria document below and fill out the questionnaire to see if your horse or pony is a good fit for Camp!