Welcome New Board Member
Justin Guichard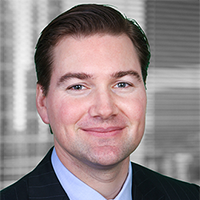 The Painted Turtle is pleased to announce the addition of Justin Guichard to its Board of Directors.
"Justin's financial expertise will be invaluable as we enhance our sustainability as an organization." – Chris Butler, CEO
Justin Guichard joined Oaktree Capital Management in 2007. He is a managing director and co-portfolio manager for Oaktree's Real Estate Debt and Structured Credit strategies. In addition to his strategy management responsibilities, Justin is responsible for investing capital for Oaktree's Real Estate Debt, Real Estate Income, Real Estate Opportunities, Structured Credit, and Global Credit strategies.
Justin was introduced to The Painted Turtle through Oaktree's longstanding support of Camp as well as in-office volunteer days to support Camp needs. He will bring a wealth of financial and investment experience that will contribute to The Painted Turtle's continued path of financial sustainability. His leadership will enhance the impact of our work for children with serious illnesses and their families.
Justin received a B.A. degree from the University of California, Los Angeles, where he was an Alumni Scholar, and an M.B.A. from MIT's Sloan School of Management.
"I'm excited to join the Board of The Painted Turtle and contribute to a mission of service and compassion." -Justin