Welcome New Board Members
Justin Guichard and Dr. Jorge H. Vargas
The Painted Turtle is pleased to announce the addition of two new members to its Board of Directors. We are thrilled to have their leadership and expertise to enhance the impact of our work for children with serious illnesses and their families.
"Justin and Dr. Vargas will be incredible additions to the Board of Directors. Their expertise and passion for our mission is indispensable and their active participation will be invaluable as we grow." – Chris Butler, CEO
Justin Guichard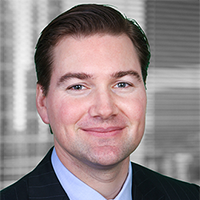 Justin Guichard joined Oaktree Capital Management in 2007. He is a managing director and co-portfolio manager for Oaktree's Real Estate Debt and Structured Credit strategies. In addition to his strategy management responsibilities, Justin is responsible for investing capital for Oaktree's Real Estate Debt, Real Estate Income, Real Estate Opportunities, Structured Credit, and Global Credit strategies.
Justin received a B.A. degree from the University of California, Los Angeles, where he was an Alumni Scholar, and an M.B.A. from MIT's Sloan School of Management.
Justin was introduced to The Painted Turtle through Oaktree's longstanding support of Camp as well as in-office volunteer days to support Camp needs. He will bring a wealth of financial and investment experience that will contribute to The Painted Turtle's continued path of financial sustainability. His leadership will enhance the impact of our work for children with serious illnesses and their families.
"I'm excited to join the Board of The Painted Turtle and contribute to a mission of service and compassion." -Justin
Dr. Jorge H. Vargas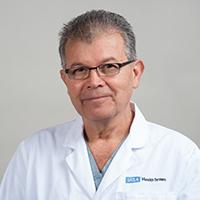 Dr. Jorge H. Vargas is a pediatric gastroenterologist and is affiliated with multiple hospitals in the area, including UCLA Medical Center and UCLA Santa Monica Medical Center. He received his medical degree from Colegio Mayor de Nuestra Señora del Rosario in Colombia and has been in practice for more than 20 years.
Dr. Vargas has been a long-time medical volunteer at The Painted Turtle, serving as a physician to many of the campers who attend the Camp's liver disease and transplant session. He's a member of The Painted Turtle Medical Advisory Board and participates in at least 2 Family Weekends and 1 Summer Session every year since camp in 2004 and often attends with his whole family. Dr. Vargas is also fluent in Spanish, Italian, and French.
"My Painted Turtle volunteer experience has given me the opportunity to see a different perspective of the campers, something we don't get to see in the hospital." – Dr. Vargas