Welcome Nicole Brockway – October 2021
Our newest Board Member
November 10, 2021 – The Painted Turtle is pleased to announce the addition of Nicole Brockway to the Board of Directors. We look forward to her involvement and impact on Camp's mission!
"It's been such a pleasure to get to know Nicole and have her join our Board this past October. Her energy and passion is a perfect match for The Painted Turtle. Through her leadership, we look forward to strengthening our partnership with Thermo Fisher and its employees as we continue to bring the magic of Camp in new and innovative ways." – Chris Butler, CEO
Nicole Brockway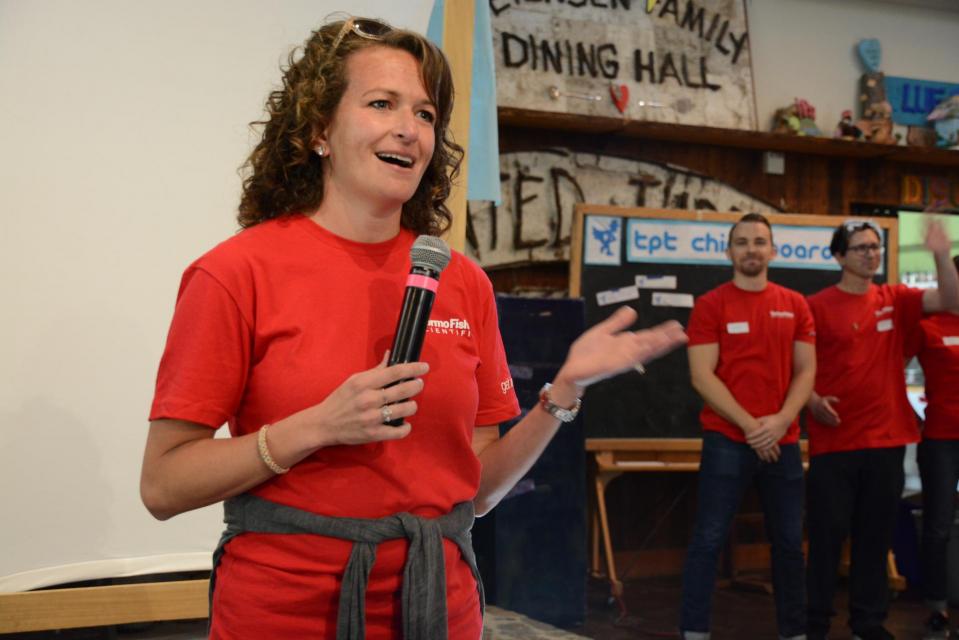 Nicole Brockway currently serves as President, Transplant Diagnostics at Thermo Fisher Scientific. She provides direct executive oversight for the market-leading One Lambda–branded solutions used by transplant centers for human leukocyte antigen (HLA) typing and antibody detection both pre- and post-transplant. With a cross-functional team based around the globe, Nicole is expanding the company's portfolio of innovative, clinically relevant transplant diagnostic tests and software solutions to better inform treatment options and increasing patient access through advocacy work and additional offerings.
Nicole has been with the company for over 17 years. She is originally from Lewiston, New York, and received her undergraduate degree in Economics from Georgetown, and MBA from Cornell University's S. C. Johnson Graduate School of Management.
"I had the opportunity to participate in a Family Weekend in 2019. My Thermo Fisher colleagues and I facilitated three scientific experiments for the campers. The experience transformed me. It was truly inspirational and I knew I wanted to be a part of this incredible organization. Serving on the board would enable me to participate in a way that would benefit the organization as well." – Nicole Brockway