Camp at Home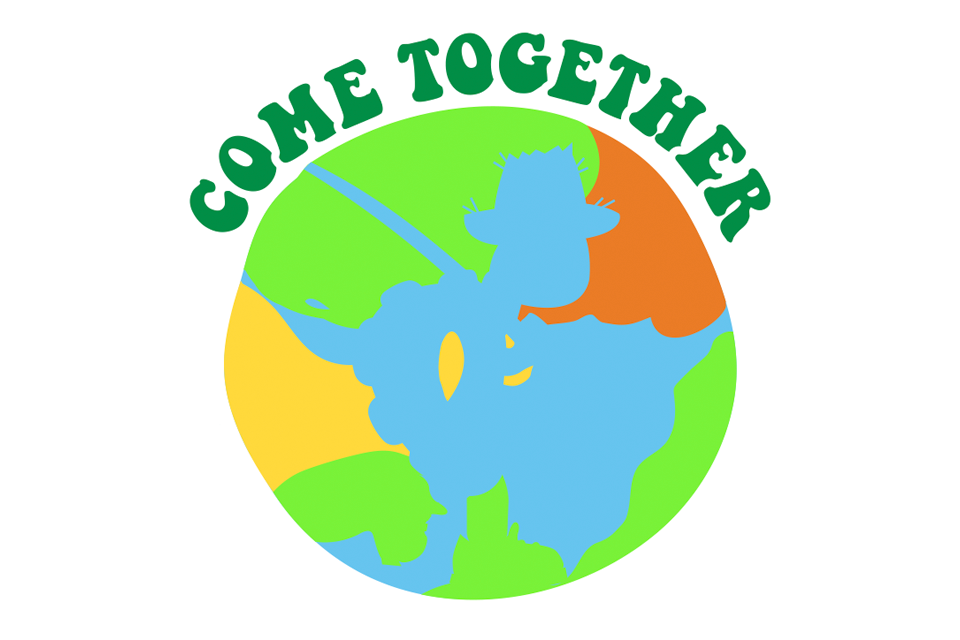 We are pleased to share several 2022 Camp programs for you and your family. Applications are now open!
Camp at Home: Cabin Chat Series and Family Weekend
Cabin Chat Series
Back by popular demand, we are pleased to launch another round of TPT's Cabin Chat Series, an opportunity for campers and siblings, ages 6-18, to connect with other Painted Turtle friends! The Cabin Chat Series will include six (6) Cabin Chats throughout the spring led by Cabin Counselors and will include time to connect, reflect, learn about others, yourself, and participate in fun activities together. Join us every Tuesday evening from February 8 – March 15 and invite an old friend from Camp to sign up too! Your cabinmates and cabin counselors can't wait to see you there!
Family Weekend
Calling all campers and families! Camp at Home: Family Weekend is back and will be as wonderful as ever. From the comfort and safety of your own home, we invite campers across all medical condition groups to join us for this 3-day program connecting children and families online. A Camp in a Box full of activities and supplies will be delivered to your door to prepare you for a weekend full of fun and friendship with other Camp families. Highlights of this program includes cabin time with other campers and families, campfire, no-hands meal, arts and crafts, Silly-O, singing, dancing, and more!
Please note, TPT acknowledges there are a number of factors that may restrict a camper from participating in on-site, in-person Camp events this year. These factors may include but are not limited to camper capacity limitations, medical condition eligibility, travel restrictions, and the dynamic nature of the COVID-19 pandemic. TPT strongly encourages all families interested in the Camp program to participate in the Camp at Home Family Weekend as it is accessible to all children and families and is an engaging, impactful, and FUN weekend with Camp!
Return Families: Log in to your existing CampSite account
New Families: Create a new CampSite account
Please note, the Camp at Home program requires 1 device with a reliable internet connection per family. The Painted Turtle offers a Device Loan Program to families who may need wireless internet and/or electronic device to participate in Camp at Home events. Please indicate your interest in the Device Loan Program on your Camp application to sign up.
Overnight Family Retreats in Lake Hughes
We are pleased to offer Overnight Family Retreats onsite in Lake Hughes. These events will uphold COVID-19 policies and protocols, including wearing masks, vigilant handwashing, and staying physically distant from other Camp families.
Highlights of this program include:
Welcoming a limited number of camper families to Lake Hughes for a 2-day, 1-night Camp experience.
Medical condition specific sessions.
Campers must have an eligible primary diagnosis for one of the Overnight Retreats this Spring. Click here to visit our camper eligibility page.
Summer Camp Sessions
We are thrilled to host 6, 5-day Summer Camp Sessions in 2022. While some aspects of this program may look different than in years past, we are sure the energy will be high and the summer camp spirit will be strong! Highlights of this program include:
Cabins of 5-6 campers
Cabin Counselors to ensure camper safety and fun!
All of your favorite Camp activities including Woodshop, Arts and Crafts, Boating, Fishing, swimming in the pool, Creative Arts, Archery, Ropes Course, Campfire, Silly Olympics, Stage Night, and more!
Leadership Programs
Are you age 17 -18 and looking for opportunities to further your growth at Camp? This year we have two specialized Leadership Program opportunities just for you!
Leadership Day in March where you will connect with fellow Leadership Participants and young adults at camp for a day mixed with camp activities, leadership workshops, and the same camp spirit we know and love.
Leadership Summer Session is a 3-day, 2-night event over the 4th of July holiday this summer. Join your fellow Leadership participants for a mini-session with camp all to yourselves! You'll be able to participate in select camp activities, grow and learn in engaging leadership sessions, and special late-night activities designed with you in mind! We are bummed you missed your last years at camp as a camper and we're sure that this opportunity will allow you the fun and friendship to help close out your camper years on a high note!
Apply today!
These programs, like all programs at The Painted Turtle are free of charge! To join the fun, please check The Painted Turtle's website for the 2022 Calendar and camper eligibility to determine the best program and session for your family. All programs require an application on CampSite, The Painted Turtle's Camper Database. We encourage every family to apply as soon as possible.
Volunteer Opportunities
Interested in Volunteering? Click here for more info.
We hope you and your loved ones are safe. We look forward to connecting with you, The Painted Turtle family, this spring and summer!
Return Families: Log in to your existing CampSite account
New Families: Create a new CampSite account