Camp at Home: Volunteers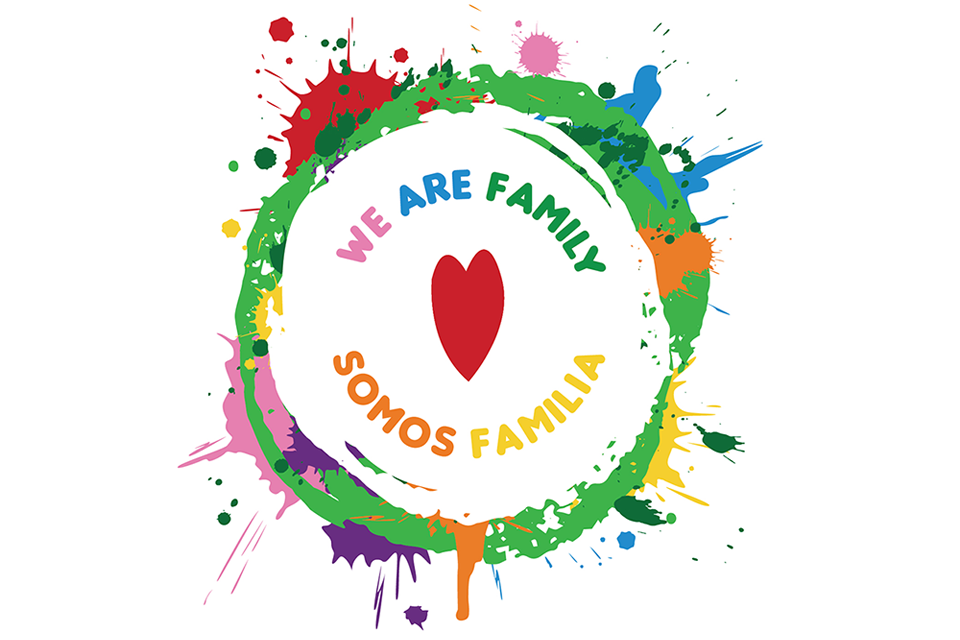 We are excited to share the upcoming Summer 2021 volunteer opportunities available to you and the application process. The theme for the summer is "We are Family. Somos Familia." Our goal is to reach our Camp family far and wide and create a community full of joy and support. As we head into the summer, we will continue to provide Camp virtually, and we are excited to announce several in-person opportunities to join in the fun – modified to keep campers, staff, and volunteers safe and healthy!
Camp at Home Weekends
We are inviting families to participate in a Camp at Home Weekend from the comfort and safety of home. Volunteers are needed to be virtual cabin counselors and in charge of facilitating small group icebreakers, games, and family connection! Volunteers will also have opportunities to get involved with leading skits, songs, and activities.
Highlights of this program include:
Sessions run Friday-Sunday for families, and volunteers will attend an orientation on Thursday evening.
Camp at Home includes some of our favorite Camp activities and traditions including campfire, no-hands dinner, arts and crafts, Silly-O, singing, dancing, and more!
Volunteers can do the entirety of their role from home, just make sure your schedule is open for all the required times.
Click here for more Camp at Home Weekend details and session dates!
Limited Family Days in Lake Hughes
This summer, we are pleased to offer limited Family Day programs onsite in Lake Hughes. These day events will uphold COVID-19 policies and protocols, including wearing masks, vigilant handwashing, and staying physically distant from others. We are accepting volunteer applications to help make these days happen!
Here are some additional details:
Onsite volunteer opportunities are available to those residing in Los Angeles County, or volunteers in California who are fully vaccinated against COVID-19 (2 weeks after receiving the last recommend dose of a vaccine).
Volunteers will be assigned to run specific activity areas as "Activity Pals"
Click here for more information about Limited Family Days!
Camp on the Move
Camp is hitting the road and visiting different parts of California for a parking lot party! These programs allow families a drive-through experience with camp dances, games, and more! We will be accepting a limited amount of local volunteers to help make those parking lots a PARTY!

Dates and locations of the Camp on the Move program are being finalized, and more information to follow shortly!
Apply today!
Please refer to the informational documents as you prepare to apply. Volunteers can apply through CampSite: returning volunteers, new volunteers. In your application, you can indicate the session(s) of interest to you. We encourage all volunteers to apply as soon as possible. Any questions about our summer programs may be directed to Kylie, Volunteer and Recruitment Manager, at kylies@thepaintedturtle.org.