Bingo at the Roxy's Sweet 16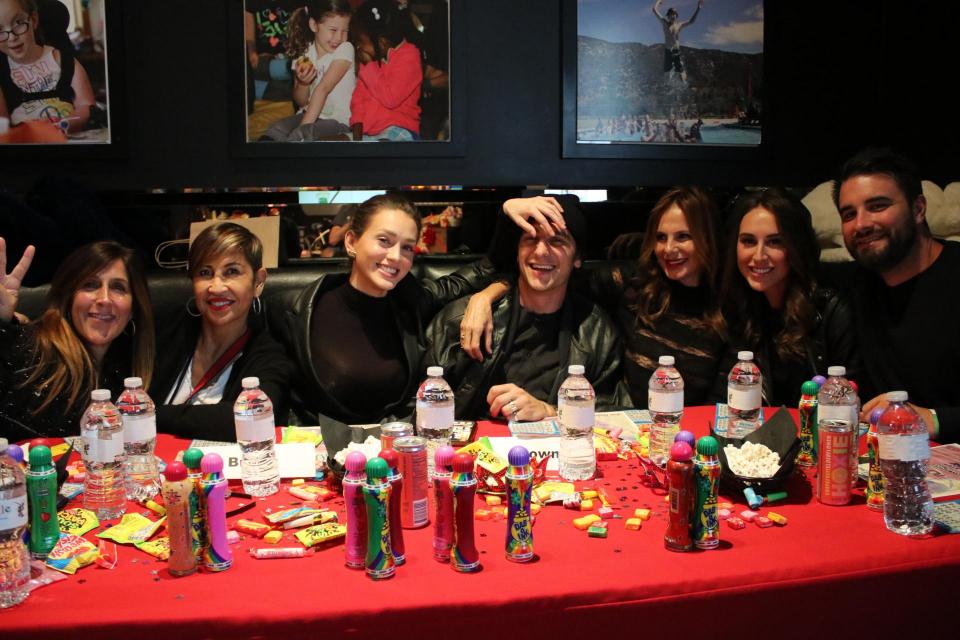 Our 16th Bingo at the Roxy was certainly sweet! Made possible by The Rainbow Bar and Grill, AEG, and Goldenvoice, this memorable night featured celebrity callers, exciting rounds of bingo, and incredible prizes.
Founder, Page Adler, kicked off the evening. We were lucky to have Greg Dunkel, who is a longtime medical volunteer, share a few words about his experience at The Painted Turtle.
Bingo commenced with the first round, called by Jay Leno. Other celebrity callers throughout the evening included Paul Reiser, Lisa Kudrow, Kenny Ortega, the Laker Girls and Norm Nixon, Cheech Marin, and Patrick Schwarzenegger. Throughout the night, winners won prizes that ranged from beach cruisers, big-screen TVs, tickets to see the Lakers and Dodgers, to VIP tickets to Stagecoach and Coachella!
The final blackout round of bingo was called by longtime supporter and bingo enthusiast, Ricki Lake, whose card was being played by Lou and Page Adler. In a fitting finale, Ricki's card won bingo and the Hawaiian vacation prize!
Thank you to all attendees, supporters, and sponsors who made our 16th Annual Bingo at the Roxy one to remember!