Summer of a Lifetime
Paid Summer Jobs and Volunteer Opportunities- Tell your Friends!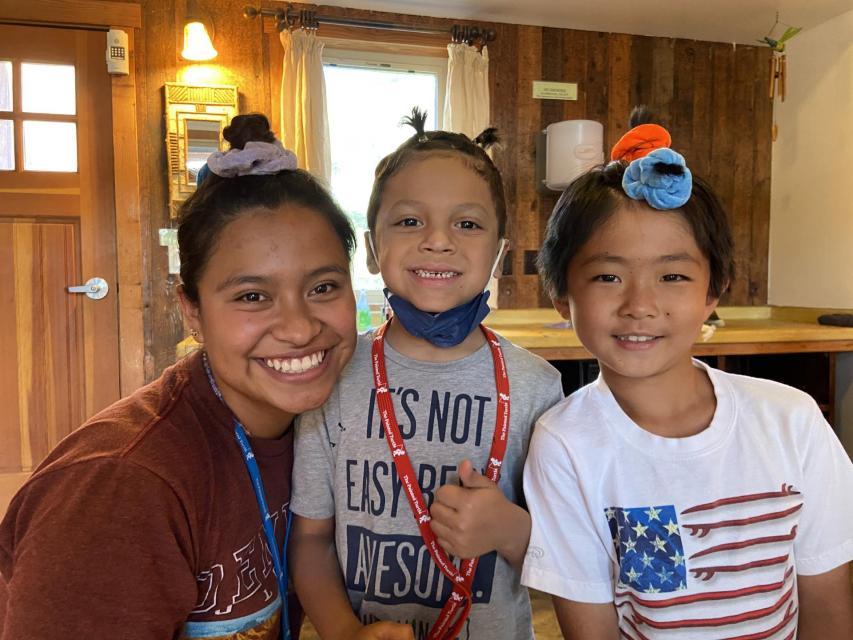 Welcome to our Summer Staff recruitment resource page!
Have you ever been talking to your friends, family, classmates, or coworkers and wished that you could show them the magic of Camp? Do you wish you had the ability to provide them the materials and information they need to apply for a paid summer job or volunteer position at The Painted Turtle? Then this page is for you!
Below are a list of items that can be printed or shared electronically. This page will be updated with current materials so that you have the most up-to-date information about The Painted Turtle to share.
E-Recruiting Materials
Social Media Post
Download this image and copy/paste the adjacent text so you can share the magic of The Painted Turtle on your social media channels, with the clubs or organizations that you belong to, or with the career centers at your school.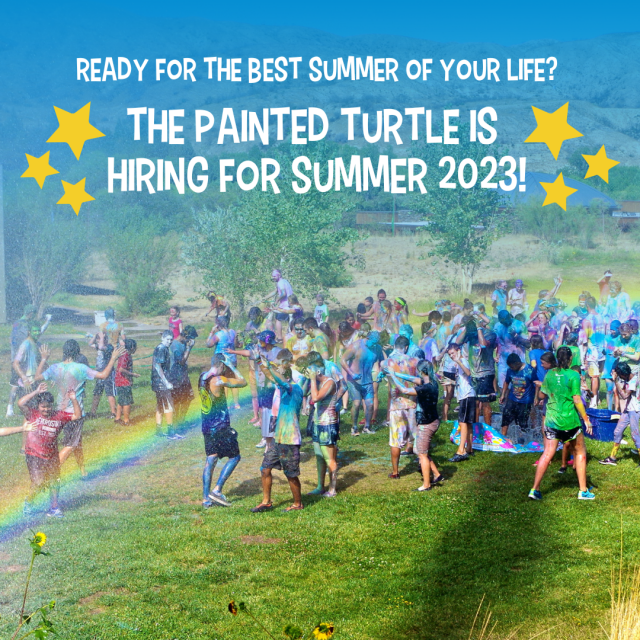 Ready for the best summer of your life? The Painted Turtle is hiring for Summer 2023!
It's more than a camp. It's a place where children with serious medical conditions can just be kids. Located 90 minutes outside of Los Angeles, California, The Painted Turtle has provided life-changing camp programs for over 138,000 campers and their families – completely free of charge!
Positions include Adventure Team, Arts & Crafts, Cabin Counselors, Creative Arts, Discovery, Leadership, Musician, Photographer, Waterfront, and Woodshop! Questions? Contact staff@thepaintedturtle.org.
Visit thepaintedturtle.org/apply to apply today! Applications are due by 4/1/23. Applicants must be at least 19 years of age.
You can also share posts about summer jobs directly from our social media pages:
Recruitment Flyers:
Post these up in your dorms, cafeterias, local coffee shop or restaurants, community centers, student unions, career centers, libraries, recreation centers, gyms, anywhere potential Summer Staff members might be! Take them to club meetings or tabling events. You can even share them electronically with friends who might be the perfect fit!
Presentation Materials:
Videos:
Summer Staff Recruitment Point Presentation:
This general presentation is about The Painted Turtle, and the ins and outs of working at Camp. A helpful tool when presenting to clubs, fraternities, sororities, classrooms, you name it!
Helpful Links:
Summer Staff Roles & Job Descriptions
Calendars:
2023 Camp Calendar Flyer - English
2023 Camp Calendar Flyer - Spanish
Thank you for helping us spread the MAGIC of Camp!
If you have any questions or need another kind of recruiting tool please email staff@thepaintedturtle.org.